---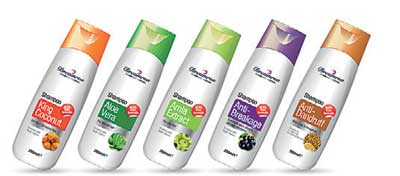 People around the world prefer the use of shampoo over soap because of a number of reasons.
Most of them use it to because it clears away any foreign residue, some of them because it gives a good smell or some people use them as treatments for the scalp or hair.

But have you ever noticed that most of the personal care products, including popular brands of shampoo and soap contain a harmful substance called Sodium Lauryl Ether Sulfate (SLES), an anionic detergent and surfactant?

Yes it's true. SLES is present in most of them but Sri Lanka's leading cosmetics manufacturer Dreamron has come up with a health-friendly solution, SLES-free shampoo.

Dreamron, a company which has been in the forefront when it comes to providing quality products, which are tailor-made for Sri Lankan conditions, introduced the SLES-free shampoo that ensures perfect health of hair, stamping the trust that millions of users have vested on them during their 18-year-long journey.

SLES is a known skin irritant, which causes dandruff, dermatitis, canker sores or other irritated tissues or skin. It has corrosive properties and this includes corrosion of the fats and proteins that make up skin and muscle. SLES causes long-term permeation of the body's tissues and has the power to permeate the eyes, brain, heart and liver.

In addition to that, it's an eye irritant, which can cause cataracts in adults and is proven to inhibit the proper formation of eyes in small children. The substance is cheap, so low-quality product manufacturers tend to use this because of greed, slipping away from authorities but causing damage to millions of people worldwide.

On the other hand, Dreamron products mainly consist of natural ingredients which are commonly found in Sri Lanka, adding more and more health benefits.

Dreamron SLES-free shampoo gives the freedom to choose among a number of varieties, each based on different natural ingredients, so users can decide which one to use, according to their health benefits and preference.

Dreamron shampoo contain king coconut extracts, which contains various vitamins and minerals, aloe vera, which gives a cooling sensation, lemon and fenugreek which helps get rid of dandruffs, grape seeds, which stops hair loss and promote hair regrowth and Indian gooseberry, also known as amla or nelli, which strengthens hair roots.

All these ingredients help gain strong, healthy and beautiful long hair, which is the dream of everyone who is hoping to get the best out of their trusted shampoo brand.

Manufacturing process of Dreamron products ensures the use of high-quality ingredients, involving a highly skilled and trained workforce at one of the largest cosmetics manufacturing plants in South Asia, respecting international guidelines. Dreamron has received SO 9001:2008 certification and their production process and plant meet GMP, TQM and 5S standards. Altogether, these measures ensure the quality of Dreamron products, which have won the hearts of millions of people worldwide.