---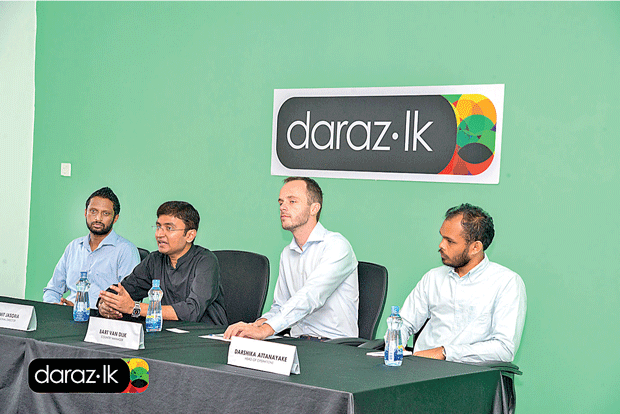 Daraz.lk turned one by opening up a new warehouse and pick-up location together with guests from Reckitt Bankiser's marketing team, Jude Martino and Daraz Regional Director Sumit Jasoria.
Hoping to bring its customers convenience and better service, the new facility dubbed 51 Daraz the Warehouse boasts a square footage of 6000 giving the Daraz team exactly what they need, more space to grow.

The expansion of the new warehouse facility was born out of an effort to keep up with the steady growth and success Daraz.lk has experienced within their first year of operation. The warehouse located in the highly urban area of 51 Gregory's Road, Colombo 7 will be operational Monday to Friday between 9:00 a.m. and 6:00 p.m. and will act as a pick-up location for any customers interested in a physical touch point and gives the Daraz teams a chance to interact with their end consumers. "With our first birthday bringing us more success than we'd ever imagined and our order rate not just doubling but tripling within the year, we decided to celebrate in a way that is as always uniquely Daraz. We hoped to give back to everyone that made this a possibility namely our Customers and Sellers by giving them yet another service that would shape all our lives, in terms of convenience for customers with quicker deliveries and giving us more space for consignment stocks from sellers," said Daraz.lk Country Manager Bart Van Dijk.

The warehouse is equipped to handle faster deliveries within Colombo 1 – 15 enabling it to launch its latest effort, Daraz Express, which will ensure quicker delivery times and act as the precursor to what it hopes to soon offer with same day delivery. 51 Daraz will be one of the many hubs that Daraz plans on opening in the next few years of operations in its relentless focus on providing the best experience for its seller and customers alike.