---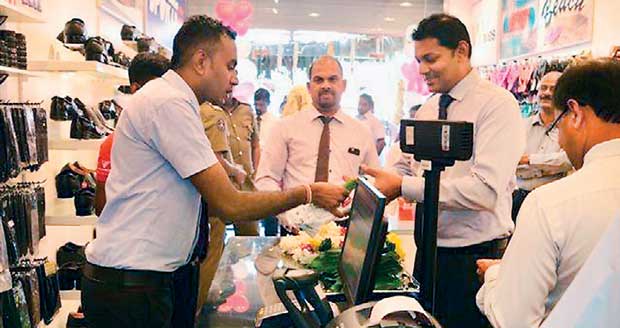 D. Samson & Sons (Pvt) Ltd recently celebrated the opening of a brand new showroom in Jaffna.
Thusitha Rajapaksa, Managing Director of D. Samson & Sons (Pvt) Ltd, Kaushalya Perera, the Director of D. Samson & Sons (Pvt) Ltd and other members of the organization's senior management were present at the opening ceremony, which took place on the 6th of July. Sanjeewa Dharmarathna, the Deputy Inspector General of Police–Jaffna Range was also present at the opening.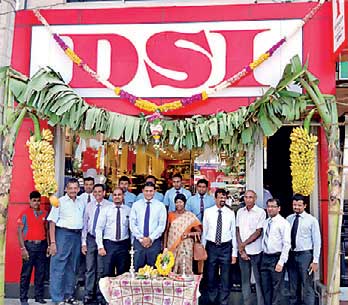 The new showroom, which is the 2nd showroom to be opened in Jaffna, will feature a number of international footwear and apparel brands, including Reebok, Fila, Puma and Red Tape as well as a number of popular local brands such as, DSI, Ranpa, Samson, Jessica, Waves, Picasso, Beat, Petalz and AVI.
A prominent name in the country's footwear and apparel industry, D. Samson & Sons (Pvt) Ltd is the main marketing and distributing sector of the DSI Samson Group and is one of the largest retail networks in the country to provide footwear and apparel to the local customer.
The organization plays the role of the only distributor of a number of local footwear brands including, DSI, Ranpa, Samsons, Supersport, Waves, Jessica and AVI as well as popular international brands such as, Reebok, Puma, Fila,Clarks, Liberty, Redtape and Proline Fitness. The company network spans more than 200 company outlets, 4000 dealers and 50 sales representatives island wide.