---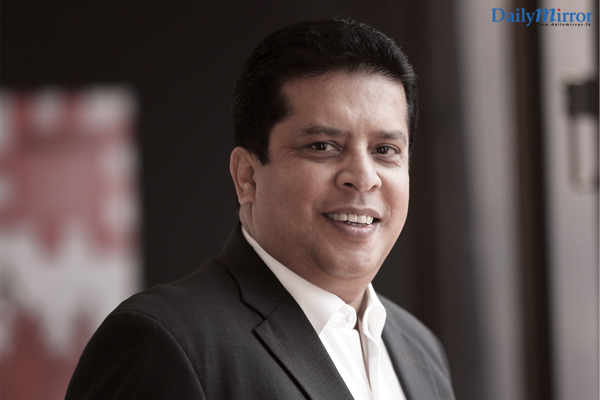 Lakshman Silva – CEO (Designate), DFCC Bank
DFCC Bank's newly re-launched, 'Vardhana Junior' with a scholarship scheme for the benefit of Grade 5 students sitting the all-important scholarship examination in 2017. The scheme rewards Grade 5 scholarship students who are accountholders with Rs.150, for every mark scored above 150 marks at the examination. The scholarship exams are immensely competitive and the scheme is designed to motivate students to constantly work towards achieving their goals and scoring well in this examination.
In an effort to help young students to secure brighter futures whilst encouraging them to excel in their studies and save,DFCC Bank also conducted special scholarship seminars which were attended by students at several key locations across the island. This far-reaching initiative has helped in further strengthening Vardhana Junior's position as one of Sri Lanka's leading savings products for minors.Collectively, these efforts by DFCC Bank have helped to encourage young students in Sri Lanka, to achieve academic excellence, whilst also inculcating in them the essential habit of saving for the future.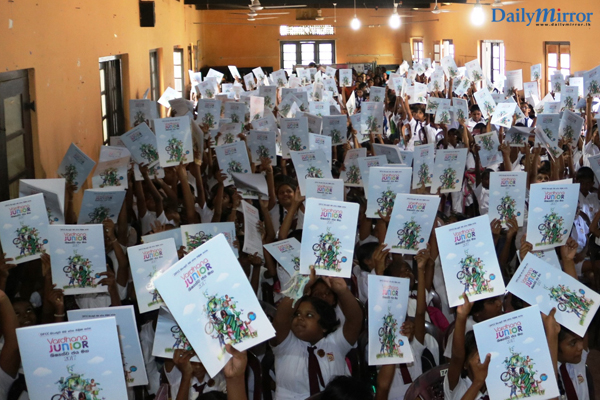 Highlights of the scholarship seminar
This scheme plays a crucial role in motivating scholarship students to study hard and save. With over 300 children participating in the half-day seminars at each location that were conducted by specialist lecturers who possess years of experience in preparing children for the exams, the Vardhana Junior scholarship scheme has been significantly instrumental in adding value to the bank's junior accountholders. The seminars included a range of competitions, workshops and fun learning activities, and have been hosted in Gampaha, Kurunegala, Kandy, Tangalle, Anuradhapura, Bandarawela, Matara, Dambulla and Kaduruwela.
Commenting on the Vardhana Junior scholarship scheme, Lakshman Silva – CEO (Designate), DFCC Bank said: "The Vardhana Junior scholarship scheme was launched with the vision of adding value to our young accountholders and we are pleased to see that our efforts to date have been resoundingly successful in assisting a large number of students to prepare for this highly competitive and demanding national examination. It is our belief that the Vardhana Junior scholarship scheme will contribute significantly to enhancing students' sense of keenness towards their studies, as well as teaching them the importance of saving and planning ahead for the future."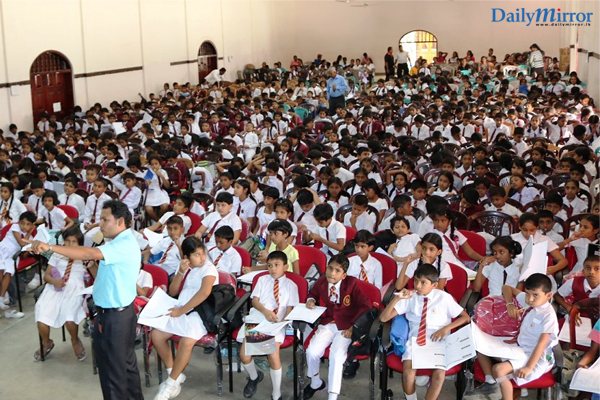 Highlights of the scholarship seminar
DFCC Bank PLC is a fully-fledged commercial bank that offers an array of seamless retail banking solutions. This includes savings and deposit products that give customers unmatched value and unique benefits. The bank has been rapidly growing its footprint across the country with a network of 138 service points and 95 branches. Connected to the LankaPay Common ATM Switch, all account holders can access over 3,500 ATMs island-wide and perform zero cost cash withdrawals and balance inquiries via connected banks.