---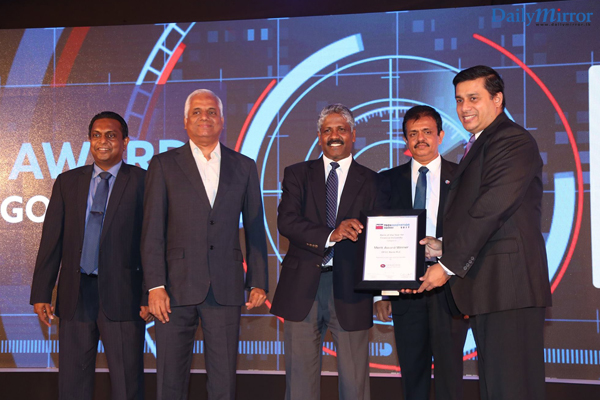 DFCC Bank bagged two merit awards at the LankaPay Technnovation Awards 2017, Sri Lanka's first and only payment technology innovation awards, organized by LankaClear Ltd. Held at the Balmoral, Kingsbury Hotel, the grand award ceremony was witnessed by Chief Guest Dr. Indrajit Coomaraswamy, Governor of the Central Bank of Sri Lanka; Sopnendu Mohanty, Chief Fintech Officer of the Monetary Authority of Singapore; and other dignitaries from the banking and non banking sector.
DFCC Bank bagged two merit awards at the LankaPay Technnovation Awards 2017, for 'Best Common ATM Acquirer of the year' under Category 'C'; and for 'Bank of the year for Financial inclusivity' under Category 'C' .
Initiated with the objective of reducing the cost of financial transactions by promoting the use of the country's national payment infrastructure, the LankaPay Technnovation Awards took into account the interbank payments carried out during the period from 1 April 2016 to 31 March 2017 towards the awards. The LankaPay Technnovation Awards in particular considered institutions that have been steadfast to the cause of using innovative technology to promote digital transactions and have excelled in this endeavour.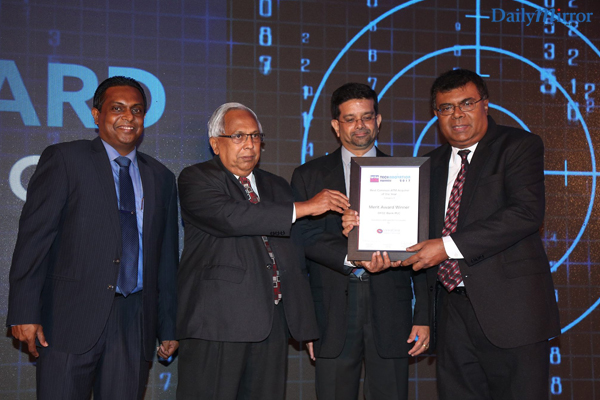 The selection of the winners was a rigorous and extensive two-tiered evaluation process. The initial evaluation was carried out based on the performance of individual banks and non-banking financial institutions against set criteria. The validation of the data used for this initial evaluation and shortlisting process was subjected to an independent audit process. At the second stage of evaluation, shortlisted winners presented their case to an independent eminent panel of judges who determined the final winners.
Commenting on the win, Arjun Fernando – CEO, DFCC Bank, had this to say, "DFCC Bank is proud to have made its presence felt at the inaugural LankaPay Technnovation Awards 2017 by winning two merit awards despite being one of the banks with a minimum number of ATM's in the market and being on a separate interbank ATM transaction processing arrangement. DFCC Bank's cutting-edge IT solutions are led by a vision to bring about financial inclusion by providing low-cost efficient systems and convenient financial services. All DFCC account holders can access over 3,500 LankaPay ATMs island-wide and perform zero cost cash withdrawals and balance inquiries via connected banks. We remain committed to enhancing customer experience through technology backed products and solutions, and by expanding our digital services. Winning these awards provides the right impetus for accelerating our digitalization process."
DFCC Bank has been rapidly growing its footprint across the country with a network of 138 branches and service points.. The Bank is committed to improving customer experience through technology and has launched many technologically advanced services such as 24X7 Contact Centre, Internet Banking, Mobile Teller and the industry's first innovative mobile payments solution; Vardhana Virtual Wallet. DFCC Bank remains committed to advancing financial inclusion in the country to allow all Sri Lankans more liberal access to digital banking services.