---
The apartment units in Colombo are poised to grow from 1.7 percent of the current total housing units in Colombo to 4.5 percent units by next year, with several new large-scale apartment projects coming into the market next year, a leading real estate developer in the country said.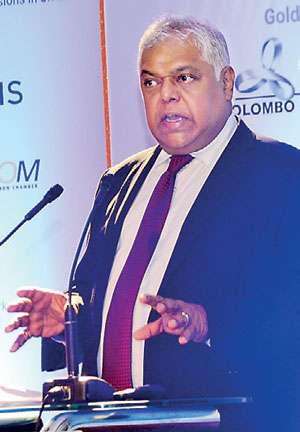 Addressing the third annual Sri Lanka Investment and Business Conclave, organised by the Ceylon Chamber Of Commerce this week, Condominium Developers' Association of Sri Lanka Chairman and Altair Project Sales and Marketing President Pradeep Moraes expressed optimistic views on Sri Lanka's high-end luxury condominium segment.

He noted that out of 562,500 housing units in the Colombo area, only 1.7 percent are apartment units and this ratio would increase to 4.5 percent next year, leaving much room for further developments.

He pointed out that as compared to other major Asian cities such as Bangkok, Dubai, Mumbai, etc. Colombo's housing units to apartment units ratio is very much lower. While dismissing the speculations that there is a bubble forming in the high-end luxury condominium sector in Colombo, optimistic Moraes claimed that the high-end luxury condominium sector is the healthiest sub-sector in Sri Lanka's real estate sector.
He noted that 90 percent of high-end condominium purchases are on equity. The Central Bank is said to be closely monitoring the credit growth in the real estate sector. Moraes further noted that 65 percent of high-end condominiums were purchased by Sri Lankans while 27 percent condominiums were purchased by Sri Lankan expatriates. Foreign purchases only account for mere 8 percent despite many of the large condominium projects were developed by foreign developers.

Speaking of the demand for condominium units, Moraes emphasised that 98-99 percent of the current available apartment units were sold out, while the projects under construction have been able to maintain a 49 percent pre-sale rate on average. "Buyers are spoilt by choice," he added. He mentioned that 404-unit Altair, which is under construction and scheduled to be completed this year, has already pre-sold 69 percent of its apartment units.

Moraes also expressed his confidence on the government in implementing the budget proposals of five-year residency visa for apartment purchases above US $ 300,000 and 10-year residency visa for apartment purchases above US $ 500,000, which will further ensure the growth of the industry. (NF)