---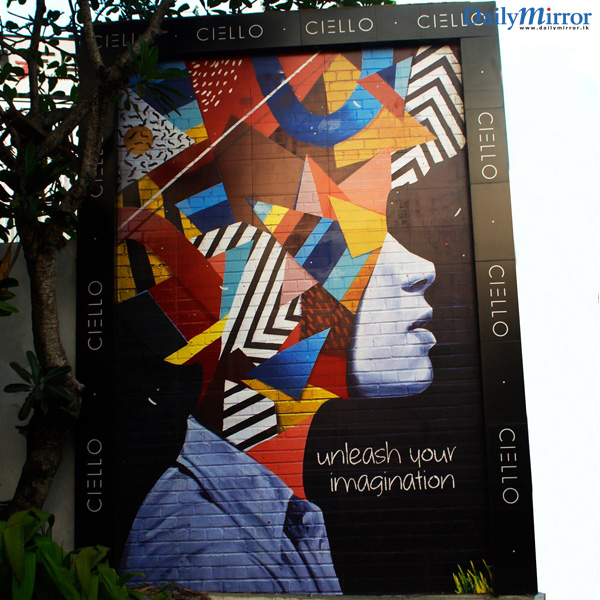 Ciello, a disruptive new start-up has entered the local market with the aim of changing the way spaces are created in Sri Lanka. For the first time, clients won't need to travel overseas to create their dream designer space, as Ciello has made it possible to access cutting-edge European printing technology in Colombo. The company, which was established in 2015, promises to offer its clientele a whole new experience when it comes to interior and exterior design solutions.
The studio-cum-gallery, which officially opens to the public on 12th January 2018, has been carefully curated to showcase the power of the imagination and what Director Rohan Paulas hopes, will 'awaken the creative talents of its clients'. The studio, located on Nawala Road, houses Ciello's design and sales teams as well as their own gallery space that exhibits the wide range of colours, textures and effects that their technology can achieve. Their repertoire of rapid-delivery services includes bespoke feature walls, swimming pools, kitchen backsplashes and HD prints of artwork and photographs.
Ciello sets itself apart from the myriad of designer showrooms and studios by offering bespoke design and print services on a range of surfaces, including: glass, ceramic, wood and fibre cement. Another core differentiator of the brand is their on-site, on-demand printing facility, which allows customers to touch and feel a finished product within a matter of days, instead of waiting weeks for a shipment to be delivered. Since inception they have successfully delivered a variety of spaces, from hotel lobby feature walls and corporate lift facades to designer pools. Ciello's 360° approach allows customers create, refine, design and print, all from the convenience of a single location. This makes the product completely customisable and encourages more individuals to 'unleash their imagination'.

Using patented printing technology from Italy, the first of its kind in Sri Lanka and South Asia, Ciello is able to transfer high-resolution images onto semi-porous surfaces such as ceramic tiles. The end result is a product that lasts as long as the surface its been printed on, and in the case of a typical ceramic tile that's, 10-20 years. Ciello's ceramic solutions are also fully water and heat resistant, scratch proof and suitable for outdoors or indoors.