---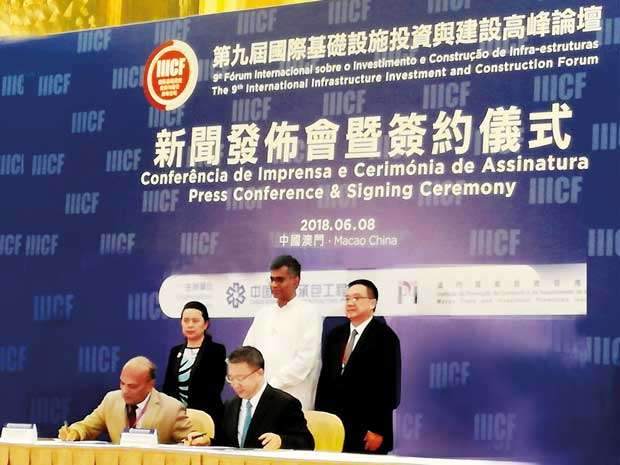 CCISL President Eng. Maj. Ranjith Gunathilake and CHINCA Chairman Fang Quichen sign the MoU in Macau witnessed by Megapolis and Western Development Minister Patali Champika Ranawaka
The Chamber of Construction Industry of Sri Lanka (CCISL), as the apex representative body of all those engaged in the construction sector, has entered into a historic memorandum of understanding (MoU) with the China International Construction Association (CHINCA), which is the sole representative body of all Chinese construction companies.

The signing ceremony took place during the ninth International Infrastructure Investment and Construction Forum, held in Macau, China, from June 6–8.

This forum, organised by the CHINCA, was attended by over 1500 delegates from nearly 100 countries, including 50 minsters from these countries.

The signing of this MoU was witnessed by Megapolis and Western Development Minister Patali Champika Ranawaka, who was a special invitee to the forum.
With this MoU, the CHINCA will recognize the CCISL as its counterpart in Sri Lanka and establish website linkages between the two parties.

It will promote the formation of business partnerships and joint ventures between the members of the CCISL and CHINCA.

Further, it will facilitate each other's members to undertake investments and development projects in Sri Lanka. As the Chinese government is recognizing the CHINCA as the official representative of the Chinese construction sector overseas, which is even represented in the negotiating team on the China-Sri Lanka free trade agreement, this MoU will be a good instrument to the government agencies and our private sector to make use of, to facilitate investments for mutual benefit.