---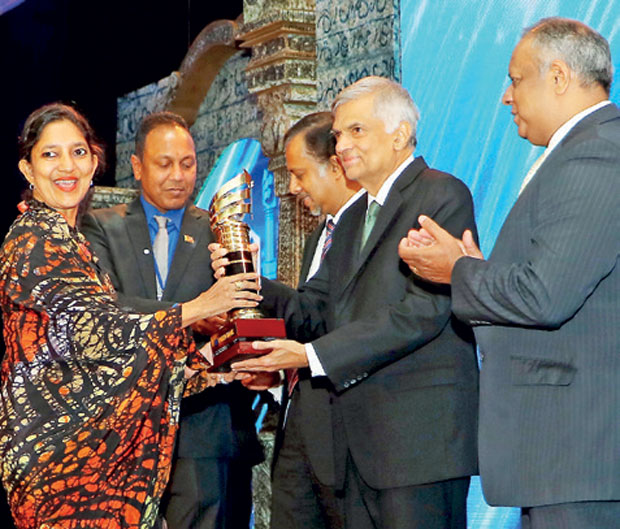 Ceylon Biscuits Limited (CBL) was adjudged the 'Most Outstanding Exporter of the year at the 25th Annual NCE Export Awards 2017 held recently in Colombo.

NCE Export Awards recognises and rewards the outstanding service of Sri Lankan exporters in the global market. Organized by the National Chamber of Exporters of Sri Lanka (NCE), the prestigious event was held under the patronage of Premier Ranil Wickremesinghe.

CBL clinched four prestigious Gold Awards including the Most Outstanding Exporter 2017 - overall Gold, Most Outstanding Exporter 2017 - Industry Sector - Gold, the Most Value Added Exporter 2017 - Products Sector - Gold, and the Most Outstanding Exporter 2017 -Industry Sector Extra Large (Confectionary and Beverage) - Gold.

The eminent judging panel of the NCE Export Awards comprised of independent professional judges provided by the world renowned Audit firm Ernst and Young. The NCE Awards not only recognize outstanding exporters and their notable contribution towards the industry and the national economy, but also play a key role in setting standards to other local exporters.

Commenting on the occasion, Ceylon Biscuits Limited Exports General Manager Jude Rubera noted: "We are delighted about winning this year's overall Gold Award in 'Most Outstanding Exporter 2017' in addition to three coveted gold awards. CBL has continuously maintained its superior quality across all brands, and especially our flagship brand Munchee has taken the Sri Lankan prestige throughout the world. Sri Lanka's traditional exports such as tea, rubber, gems and apparels have garnered a substantial demand in the global market, and we are truly pleased that a non-traditional product such as biscuits has come into the global limelight and competing in par with our export giants. I would like to thank all our valuable consumers, traders, distributors, and other stakeholders for their constant support and patronage that has propelled our brand towards this notable achievement."`