---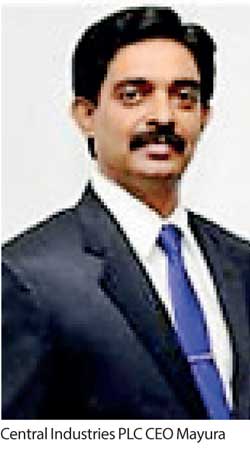 Central Industries PLC which produces Sri Lanka's leading water-pipe and accessory brand 'National PVC' was conferred with WRAS certificate from Britain for the company's PE (Polyethylene) product range.

Water Regulations Advisory Scheme (WRAS) is a world renowned institute that pay attention on hygiene conditions of world's water supply and means of water supply (water-pipes and accessories) while engaging in regulatory work, advisory work and awareness campaigns on the same.
Core object of WRAS is to provide ensure that the population of the world is provide with water that is free of harmful attributes and unclean substances.

Central Industries PLC has introduced the local market with an array of PE products that are manufactured with the world's newest technology, PE (Polyethylene) that is used to produce water pipes and accessories.

Central Industries PLC CEO Mayura Rupathunga, speaking on the WRAS certificate awarded to his company said that WRAS certification has endorsed the hygienic conditions and exceptional standard of Central Industries PVC products manufactured with PE technology, once again.
"The whole world knows WRAS certification is bestowed only on companies that endeavour in manufacturing most hygiene water supply methods and accessories of water supply. The core competency and vision of our company is to maintain highest standards in all the products and services. As the leading PVC water-pipe and accessory producing company in the country we constantly endeavor to use the world's latest technologies to supply pure drinking water to the masses."

"When households buy water-pipes and accessories hereafter, they could consider the certification bestowed to Central Industries PLC that produces PE water pipes with most hygienic conditions using PE (Polyethylene) technology," he added.

Central Industries PLC is a fully affiliated company of the foremost finance company in Sri Lanka; Central Finance PLC. Amongst all PVC producers in Sri Lanka, Central Industries PLC was the first company to receive SLS 147 and SLS 659 standard certifications for PVC water-pipes production and PVC accessories production respectively.

Central Industries PLC also produces and markets; solvent cement, gutters, electrical conduits, PE water-pipes, water proof metal tanks, septic tanks, garden water-pipes, national compact ball-valves, Krypton electrical switches, sockets and accessories and Green wood form
board wadimbu.