---
The Sri Lankan tea exporters with customers in Iran are able to utilize a payment channel open through a commercial bank in Italy, Central Bank of Sri Lanka (CBSL) Governor Dr. Indrajit Coomaraswamy said recently.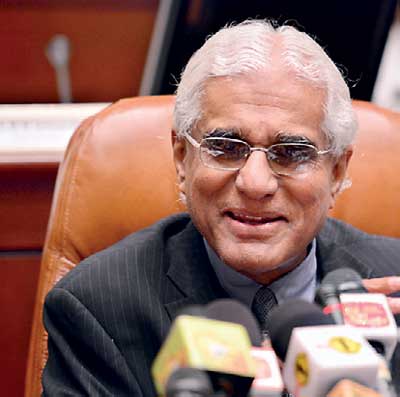 CBSL Deputy Governor Dr. Nandalal Weerasinghe, who had met Iran Central Bank Governor Valiollah Seif at an international conference, had inquired into the matter.
"Dr. Nandalal Weerasinghe asked the Central Bank Governor of Iran if there were any avenues to trade with Iran even under the current sanctions regime. And the Central Bank Governor of Iran had indicated that there are two possibilities of trading through Italy," he said.

Speaking at the ninth Ease of Doing Business Forum last week, Dr. Coomaraswamy said that the Sri Lankan businesses can either contact a specific Italian commercial bank to conduct financial transactions with Italy or the CBSL could open a facility with Italy's Central Bank to utilize the connection.

"What we have done now is we have approached the US authorities and asked them whether this would be okay with them. What we don't want is for our banks to get blacklisted," he added.
Dr. Coomaraswamy noted that even though many sanctions have been lifted, the first generation US sanctions enforced in the 1980s still remain, thereby warranting caution.

He said that as soon as the approval is given by the US government, the CBSL will begin to look at setting up a connection to Iran through Italy.

He was answering the questions of Almar Teas Private Limited CEO Milinda Jayawardena, who also asked if it was possible to set up SWIFT arrangements with Iranian banks or to create a currency swap arrangement like Iran has with India.

Dr. Coomaraswamy said that reactivating SWIFT with Iranian banks is hazardous due to the Sri Lankan banks having corresponding arrangements with the US and European banks and that Iran is not interested in a swap arrangement due to the low levels of trade between Sri Lanka and Iran.

Iran was the third largest customer of the Sri Lankan tea exports for the first half of 2016, importing 16.66 million kilogrammes of Ceylon tea, compared to being the fifth largest customer with imports of 12.21 million kilogrammes year-on-year.(CW)