---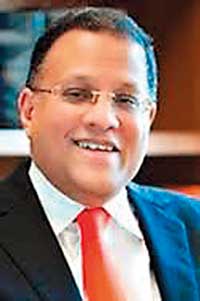 Since taking office in August 2015, the new government has embarked on a new economic direction and are now in the midst of crossroads of transition.

The government says that while a development agenda is in place it has a priority of debt management given a tough external conditions and mismanaged domestic environment it inherited.
For businesses stable policy in terms of fiscal and monetary by the authorities is a fundamental requirement. Especially in terms of monetary policy to understand the Central Bank's position would be a vital guideline for all sectors in the economy.
Recent reports indicate
that the International Monetary Fund (IMF) and other global institutions have shown confidence in the island's efforts to correct structural deficiencies in the economic management.
Exchange rate stability, direction of interest rates & balance of payments are all critical indications of a country's economic direction.The CBSL recently released its annual report where it also talks of certain strategies that the country would embark to stabilize monetary policy to create a conducive environment for business and the overall environment.

Getting the right balance is the responsibility which falls on the Central Bank of Sri Lanka. Therefore, the Shippers' Academy Colombo and its academic syndicate was on the view that it would be most appropriate to invite the Governor of CBSL, Arjuna Mahendran to be the mid-year forum guest speaker to talk on the subject of the "State of the economy- what is the outlook?" The forum will be held on 17th May 2016 from 5pm at the BMICH, Cinema Hall.

Given the importance of the subject during a transition period of the government, this would be an interesting and an informative forum for all industries that would be looking for direction & clarity in terms of monetary policy that would affect all cross sectors of the economy.
Interested parties can contact the Shippers' Academy Colombo, on 0113560844 / 0773820703 to register for the programme.