---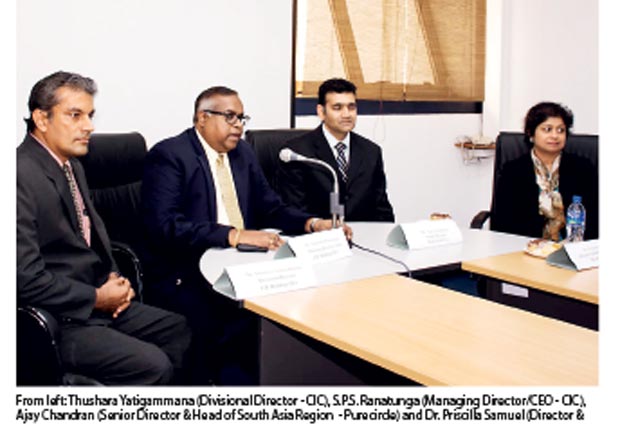 PureCircle, the world's leading manufacturer and innovator of stevia sweetener for the global food and beverage industry, announced it has entered into a partnership with CIC Holdings PLC to introduce the natural-origin sweetener to the local market.

Produced from a unique herbal plant known as 'Madhu patra', the plant-based sweetener is certain to revolutionize the local food and beverage industry as a substitute for sugar as it contains zero calories and contributes no glycaemic load.

According to research studies, when used in sugar-reduced food and beverages versus full sugar/ calorie products to displace carbohydrates, high-purity stevia leaf extract can help reduce blood glucose as well as energy consumption.

Moreover, stevia ideally contributes to weight loss and weight management when incorporated as part of a healthy diet. The leaves of the stevia plant, originating from South America, have been used for medicinal purposes in addition to sweetening tea for centuries in South America.

Used worldwide by the food and beverage industry, stevia is found in a plethora of products such as carbonated drinks, confectionery, yoghurt, chocolate, baked food as well as in medicine. The safety of high-purity stevia leaf extract is well established. It is ideal as a tabletop sweetener for a healthy lifestyle as well as for those with diabetes and other non-communicable diseases.

The usage of stevia has been approved by all major regulatory authorities worldwide including EFSA (EU), US FDA, FSSAI (India), China, JECFA, and the Codex Alimentarius Commission of FAO/WHO.
Sharing his views on the matter, Divisional Director of the Industrial Solutions Division at CIC Holdings Thushara Yatigammana said, "CIC is focused on bringing sustainable solutions to Sri Lanka. Sri Lanka has high sugar consumption per capita and replacing that sugar consumption is the need of the day. Our partnership with the global stevia leader PureCircle will enable CIC to help major food and beverage companies reduce sugar intake with this naturally-sourced sweetener extracted from the
stevia plant."