---
How can you plan for the unpredictable? Join the Chamber Academy for a webinar with international trainer, certified transformative coach, and motivation specialist Fahad Farook on Planning for the Unpredictable, this Friday from 10 a.m. to 11 a.m.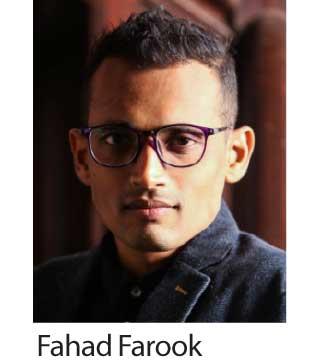 The session will focus on how to absorb shock and manage worry in these uncertain times. Though everyone is affected by COVID-19 in numerous and different ways, there are common experiences as well – especially concerning stress, emotional management,
and security.

Farook will share ideas, techniques, and models that can be used to manage this tumultuous period a bit better.
Whether you are a student, a freelancer, an entrepreneur, or a home-maker wondering how to move ahead during lockdown, register now at https://event.chamber.lk/

Fahad Farook is an International Trainer, Certified Transformative Coach (ICF) and Motivation Specialist who has carried out training programmes in USA, Australia, Japan, India, Dubai, Malaysia and Sri Lanka. He is an innovative and articulate trainer who has interacted with thousands of people over several years through individual development, team development, adventure based learning, leadership, creativity and motivational programs, in addition to being involved in consultancy projects with several organsiations. His main areas of interest include human interaction, interpersonal relationships and challenging paradigms, aspects he includes in his interventions in order to create interactivity as well as to stimulate alternative thinking amongst participants.