---
Fall much steeper in SL compared to countries which faced similar attacks
Neilson Sri Lanka chief questions whether Lankans overreacting?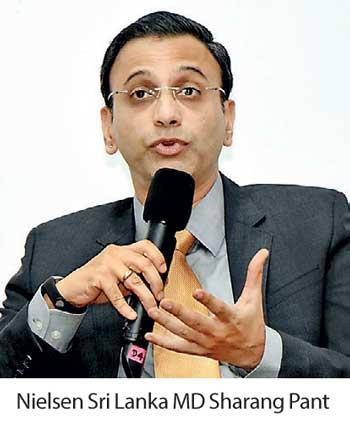 Sri Lanka's business confidence has sunk to pre-war levels in 2008 despite the improvement in security situation in the aftermath of Easter Sunday bombings that killed 250 people and injured 500 more.

According to Nielsen Sri Lanka, consumer confidence reached its lowest level in the country's history after the Easter attacks on April 21, while business confidence, which was already lagging, fell to record levels. Interestingly, the survey company highlighted that the decline in business and consumer confidence in Sri Lanka after Easter attacks was much steeper than in the countries, which underwent similar circumstances.
In comparison to other countries, which faced similar situations, Nielsen Sri Lanka, Managing Director, Sharang Pant during a panel discussion in Colombo this week, questioned whether Sri Lankans are overreacting to the situation.

"There is still fear inside of us as citizens which stops us from opening our retail outlet or going out for shopping," he said.

Pant said consumers who participated in a survey conducted by Nielsen had pointed out that they were not receiving clear information on the security situation of the country in order to go back to their normal day- to-day to lives.

Hence he emphasised that continuous communication by authorities ensuring that the country is moving in right direction will be crucial for Sri Lanka to return to normalcy.

President Sirisena this week assured foreign envoys that 99 percent of the suspects in the Easter Sunday attacks on churches and hotels have been arrested and their explosive materials seized. (NF)