---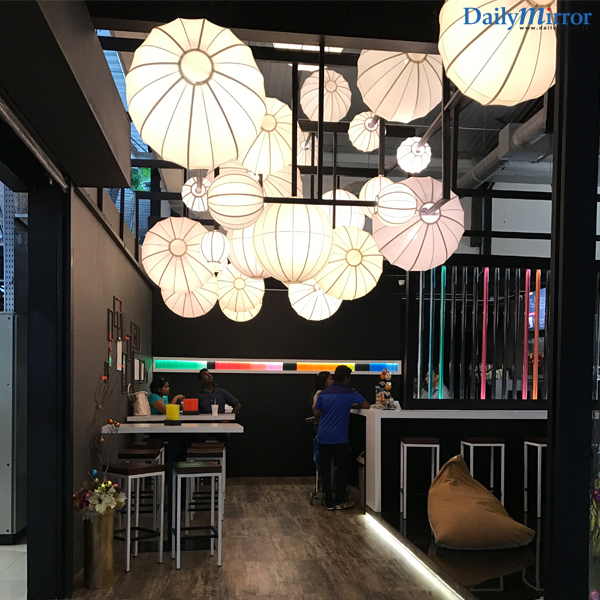 Birthed with the vision & extensive industry experience of a passionateTea Taster, Bubbluscious opened its doors to bubble lovers little less than a year ago. Presenting not only a unique range of luscious Bubble Teas; Bubbluscious was also the first to launch some popular coffee flavours and desserts under their Bubble Coffee & Bubble Dessert product verticals.
Elevating the vision of being an innovative provider of unique Tea blends and flavours, the Bubbluscious team offers over 50 items on their current menu, while taking pride in offering a selection of customised Tea based beverages to suit the local palates. "Despite Sri Lanka being a Tea loving Nation, not all Sri Lankan consumers like the strong Tea taste in their Bubble Tea. We've taken this into consideration when developing our blends and henceforth strive to make our Bubble Teasas palatable as possible to the local consumers. Given that a large portion of our consumers are from the younger demography of society, we decided to add unique accompaniments to our Bubble Teas that caught up in popularity soon after. However we've also taken great care to cater to the health conscious customers with Bubble Teas like the authentic Jasmine Green Tea/ Jasmine Milk Green Tea and Matcha Green Tea that were formulated in adherence to authentic Taiwanese & Japanese recipes, respectively" says Dilan Wijeyesekera, the Bubbluscious owner
Another aspect that makes Bubbluscious stand out is the fact that they offer beverages with traditional blends, but with innovative twists. For instance, the introduction of semi whipped cream in their beverages was somewhat unheard by customers, but were soon welcomed in bestseller items such as the Nutella Bubble Tea, Mocha Bubble Coffee, Taro Special etc. Using a selection of Black Teas, Green Teas, White Teas &Herbs, Bubbluscious continues to particularly expand their selection of Bubble Teas to cater to the palates of its diverse consumer base.
Amidst the hype for Bubble Tea in Sri Lanka, Bubbluscious was also perceptive in heeding the feedback of customers who preferred Coffee as their preferred beverage, by also introducing a modest selection of popular coffee flavours as 'Bubble Coffees'. Since then, beverages like the Brownie Bubble Frappe & Mocha Bubble Coffee have exceeded expectations of coffee, chocolate & even tea lovers alike due to their well-balanced taste and flavour. Additionally Bubbluscious also offers Desserts that local consumers are accustomed to, such as Chocolate Biscuit Puddings, Brownies& Ice Creams that are all presented with novel bubble accompaniments.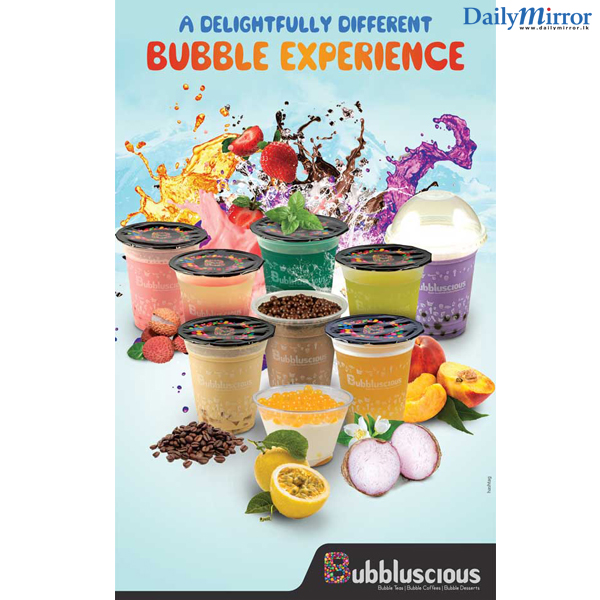 The Company currently operates with its vivacious flagship store at Kzone Jaela, a predominantly take-away store at Arcade Independence Square Colombo 7 & a mini-kiosk at the Departure Lounge of the Bandaranaike International Airport. With rapid expansion plans under their belt, Bubbluscious is scheduled to open more stores by the close of 2017,to offer their bespoke bubble experience to the growing F&B community of the Country.