---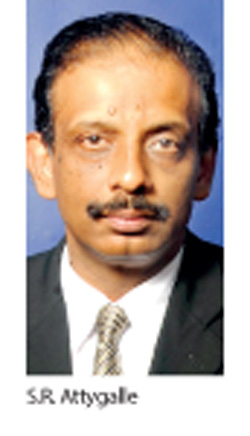 Sri Lankan businesses will find a way to pass on the taxes imposed on them to the customer despite the specific restriction not to, a senior official in the Finance Ministry said.

"It's not to be charged on the customers but I know that somehow you will do that," Treasury Deputy Secretary S.R. Attygalle quipped at the E&Y post-budget forum held last week.

He was responding to a question on the Debt Repayment Levy proposed under the 2018 budget, which seeks to charge Rs.0.02 per Rs.1, 000 transacted through banking channels.

The budget also sought to place two further taxes on the telecommunications industry to not be passed on to the consumer. One places a Rs.200,000 levy on cellular towers, while another charges Rs.0.25 per mass SMS advertisements.

Just over 80 percent of Sri Lanka's taxes are made up of such indirect taxes, which create an inequitable taxation system. Although a new legislation with a progressive tax system was passed recently and direct taxation is expected to increase by 20 percent next year, the ratio of direct to indirect taxes will improve minutely in 2018.

The bulk of revenue expected under the 2018 budget comes from indirect taxes, including the Debt Repayment Levy and the two taxes on the telecommunications industry.