---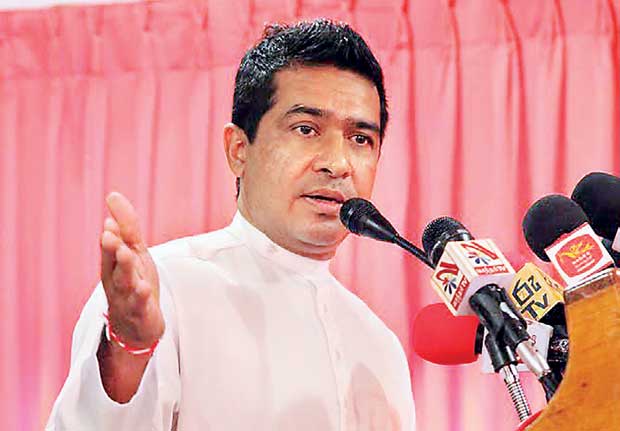 International Trade State Minister Sujeewa Senasinghe delivering the keynote address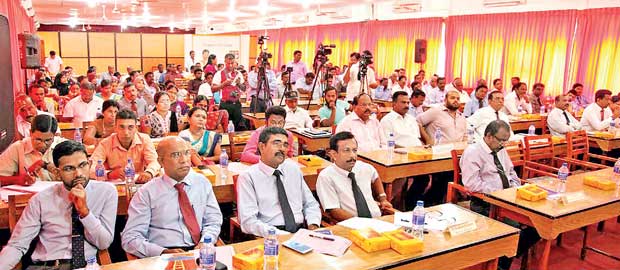 International Trade State Minister Sujeewa Senasinghe stated that Batticaloa, with its ideal geographical location and natural resources, has not achieved any significant development in the past decades.
Senasinghe stated these views in his keynote speech at the Investment and Export Encouragement Summit held at the Batticaloa Divisional Secretariat auditorium
on September 26.
This summit was organised with the collaboration of the Developmental Strategies and International Trade Ministry and Batticaloa District Secretariat.
"The people who suffered from the war for three decades expected a major development after the end of the war but unfortunately any development they hoped has still not been achieved," Senasinghe said.
He said that the aim of his ministry is to focus and make quick development in the region. The summit was focused on improvement of fisheries and marine farms and also bringing in investments into sectors such as agriculture, farming, tourism and higher education. A total number of 27 new investment project proposals was submitted for the Batticaloa area and couldn't be implemented due to various problems. Some of the bottlenecks were solved at
the summit.
By identifying the future global needs, the summit was to encourage more products aimed at the export markets.
The Board of Investment of Sri Lanka and Export Development Board of Sri Lanka will facilitate the project proposals accordingly. The government's goal is to position Sri Lankan products in the fast-growing markets of the
Asian region.
Senasinghe further stated that his ministry would always provide with the necessary assistance and support to produce high-quality Sri Lankan products for the
export market.
Eastern Province Chief Minister Nasir Ahmed, MPs G. Srinasan, K. Thureirajasingm and S. Yogeshwaran, Batticaloa Government Agent P.S.M. Charles, International Trade State Ministry Secretary P.M. Anura de Silva and many other higher grade officials participated in this event.