---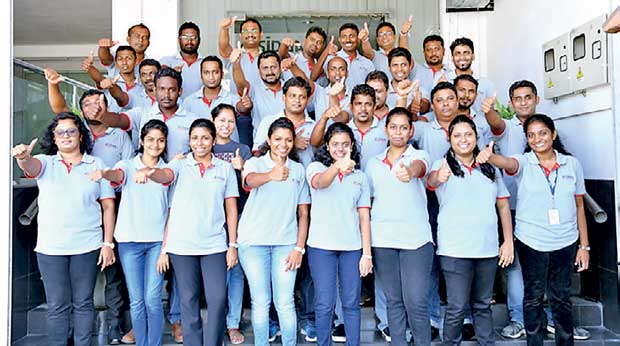 Sri Lanka's pioneer power solution company Assidua Technologies (Pvt.) Ltd celebrates its fifth anniversary with grander and brilliance with overwhelming compliments from its large clientele islandwide.
Assidua Technologies (Pvt.) Ltd has reached great heights and received accolades of corporate sector in all spheres of power solutions in Sri Lanka for quality and excellence during the five-year operations and also plans to further improve the success the company has so far achieved by continuously introducing quality power solutions and related services in the future.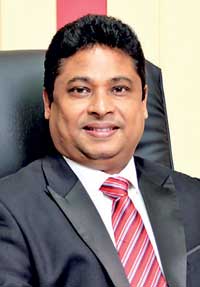 Assidua Technologies culminated the year 2016 with excellent financial performance recoding a 50 percent increase in the company's revenue, generating record revenue of Rs.300 million during the year 2016. In 2017, Assidua Technologies plans by further consolidating the growth momentum to register a 25 percent increase in its sales and profits.
Assidua Technologies (Pvt.) Ltd, established in 2012, is a fully-owned subsidiary of Shan Group of Companies based in Dubai, a conglomerate established in 1999. The group since then has made its presence felt across multiple continents in a remarkably short period of time including United Arab Emirates (UAE), India, Nepal and Sri Lanka.
Assidua Technologies (Pvt.) Ltd has also come forward with a new vision with Pradeep Bogahawatta joining the company as Chief Executive Officer last year. Bogahawatta brings with him over two decades of finance expertise and is one of the top professionals in the field today.
The company, which commenced its strong journey in 2012 as the sole accredited importer and distributor of Techfine, the premier brand for uninterruptible power supply (UPS) devices and inverters, subsequently managed to join hands with the US premier brand Emersion and many more dominant brands in the field of power solutions.
The company has also been able to further consolidate its position in the market after being appointed as the sole accredited agent of China's premium UPS brand Kstar.
"Assidua Technologies (Pvt.) Ltd, which is embarking in a successful march forward with a clear future vision and clearly understanding the needs of its customers, plans to be the market leader by further consolidating its rapid growth achieved in the past five years," said Bogahawatta.
"For this, the company posses a set of well-trained and talented employees," he explained.
Hard work, sensitivity to market conditions and a serious commitment to quality has resulted in the rapid growth of the company in its short span of five-year operations in Sri Lanka. Sound business ethics and adherence to the highest quality standards right across the board has helped forge long-term relationships with internationally acclaimed suppliers.
This synergy has been passed on to the customers in Sri Lanka in the form of superior products delivered with unparalleled customer service and care.
Assidua Technologies by now has offered its expertise and prowess to national projects islandwide by joining hands with clientele in the state, finance, communication, education, meteorology, health, energy, electronic, television and radio sectors.
By providing high-quality, credible power solutions continuously to the utmost satisfaction of its customers for five years, Assidua Technologies has been able capture a significant market share in Sri Lanka, which is a noteworthy achievement at the fifth anniversary celebrations.