---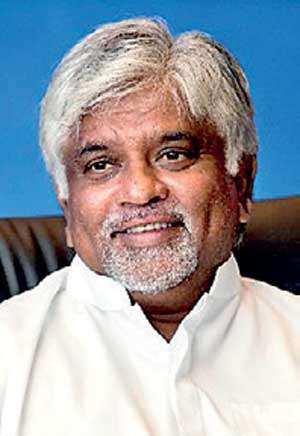 Responding to Parliamentarian Bimal Rathnayaka, Minister of Petroleum Resources Development Arjuna Ranatunga said he will not offer Trincomalee oil tanks to any Indian oil company.

He made this remark during a ceremony organized to provide relief to CPC workers who had become political victims in the past. He said that his theory was not to betray for the country's betterment, but to develop the tank terminal for the country's betterment.

"We always try to make justifications, if we have committed any mistake. We managed the Ceylon Petroleum Corporation properly last year. We took steps to reduce corruption and illicit fuel mixing after we came into power.
Parliamentarian Bimal Rathnayaka had blamed me for selling the Trinco oil tanks to an Indian company at a recent press conference."

"Even Trinco oil tanks were granted to an Indian company in 2013. They have not done any improvements. The Indian Oil Company is making profits by using the Trinco oil tanks terminal. The JVP could change the agreement along with former President Chandrika Bandaranaike, if there were oversights in 2013. I'm taking steps to change that agreement in a way it benefits the country. The Indian Oil Company is using 15 tanks. Cabinet has approved to establish a public institution that works together with the CPC to develop the other 16 tanks. The remaining 69 tanks will be operated as a joint venture," the minister added. "I could neglect this tank terminal since we have only two years left. But I have not done so for the betterment of the country."

"We should develop the tank terminal. An agreement was signed during war time. If we have not granted it to an Indian company, it would have got destroyed by the LTTE. Please view this matter in a sensible manner."