---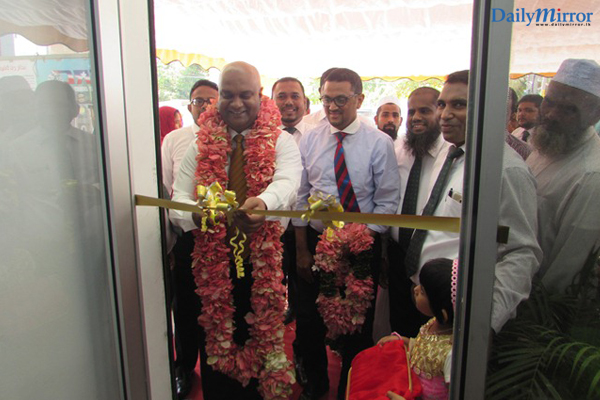 Gehan Rajapakse– Chief Executive Officer – Opening the Akaraipattu Branch
Amãna Takaful PLC (ATL) the only fully-fledged Takaful operator in the country and the flag bearer of the Takaful way of insurance in Sri Lanka, recently relocated its Akkaraipattu Branch with the intention of serving their customers better.
The new branch with its state of the art facilities and open office concept is strategically located at Main Street, Akkaraipattu. The new office was ceremoniously inaugurated recently by Gehan Rajapakse– Chief Executive Officer, ATL Life,along with Asif Hameed, Head of National Distribution, ATL Life,in the presence of members of the local business community, customers and staff.
With the new relocation, ATL maintained its ever expanding presence in the North and the East provinces through their modernized branch network in the towns of Jaffna, Kaduruwela, Trincomalee, Kinniya, Batticoloa, Kattankudy and Kalmunai.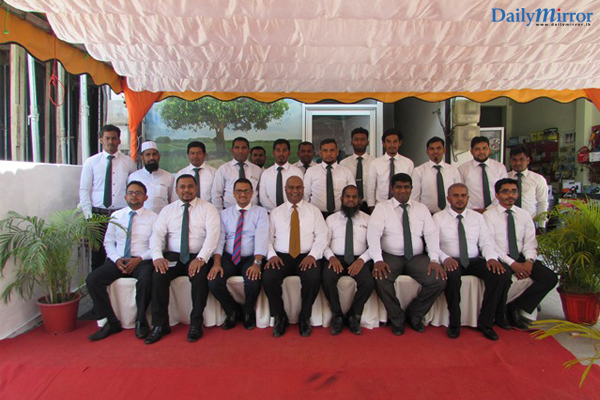 Amana Takaful Team in Akaraipattu
ATL continues to be in the forefront of the insurance industry in the island and caters to all sectors of customers. The Takaful way of insurance operates on the concept of bringing people together to be part of a system that gives them the opportunity to help each other. Since its inception in 1999, ATL has been successful in establishing a strong position for the concept of Takaful amidst competition from established conventional players.
As the pioneer Takaful provider, ATL operates 27 branches and is set to expand further to better serve customers across the country. ATL continuously reaches out to customers from all segments of society and offers innovative and state-of-the-art insurance products that are convenient, affordable and reliable. As part of its commitment to remain 'open to all', ATL serves all communities and employs a multi-ethnic team across its network.