---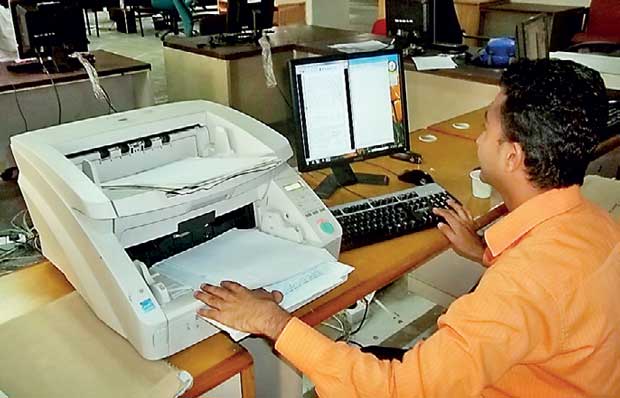 Advantis Warehousing, a subsidiary of Hayleys PLC, recently commenced offering digital document storage solutions through their brand DOCSTO expanding their document storage portfolio.
The unique service requires no additional investment in infrastructure from the client and is a secure software platformthat gives organisations the opportunity to improve productivity and enhance data deployment and security by professionally managing their document filing and retrieval needs.
The new service of DOCSTO enables document scanning, indexing and cloud storage, and only requires an internet connection and a web browser to access documents. It also includes optical character recognition which converts different types of documents, such as scanned paper documents, PDF files or images captured by a scanner or digital camera, into editable and searchable data.
This means text searches are possible across the full database, including within documents thus making retrieving information that much easier. This service is any organisation's first step in moving towards an environmentally friendly and secure paperless office. "We continue to evaluate and improve our portfolio of services to better enhance the value we provide
our customers.
We believe the launch of digital document storage solutions aligns with this ethos and trust that it will provide our customers flexibility in optimizing valuable storage space and give them that extra peace of mind knowing their information is secure," said Susantha Lalachandra, Director – Advantis Warehousing.
Advantis Warehousing has devised this solution to be tailored to suit customer specifications to ensure secure management and protection of information as requested by
any client.
Established in 1994 under Hayleys PLC, Advantis Warehousing today operates in multiple locations in close proximity to the
Colombo Port.
The company is famed for physical document storage solutions under its brand DOCSTO and has expanded their service portfolio over the years.
Backed by the strength and heritage of Hayleys PLC, Advantis Warehousing is uniquely positioned to meet specific requirements of customers with a wide range of services, well-equipped state-of-the-art facilities and an experienced team
of professionals.