---
Access Engineering PLC (Access) is interested in exploring opportunities of setting up its own educational institute to impart vocational skills on to Sri Lankan youth and attract them to the labour-scarce construction industry.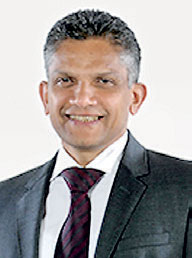 "We haven't given a lot of thought to it but it's an area which we can look into," Access Managing Director Christopher Joshua told Mirror Business.

The construction giant recently set up its own vocational training curriculum for carpentry and bar bending which is being provided through two established institutes to school leavers and unskilled persons.
"We made a curriculum in consultation with lecturers on the subject, the Vocational and Skills Development Ministry and some ex-principals. We started in Katubedda at a Department of Technical Education and Training facility, and also in Negombo at the Don Bosco Technical Centre," Joshua said. He noted that the curriculum Access created included modern techniques and methods in carpentry and material handling, which are not well represented in traditional vocational education programmes.

He said that more similar programmes are also envisaged to be developed in partnership with the National Apprentice Board. According to Joshua, around 100 students have completed the current programmes, and all of them are employed by Access. "It's not a bonded programme. They're free after they complete it. But we said we will recruit them, and all of them joined us. With them we now have the skills required to complete the current projects," he said.

According to the Access annual report, the firm embarked on these programmes to address situations where the company had to employ foreign labour in large scale projects, due to the scarcity of such labour locally.

"Even foreign contractors would use our people provided they have the skills," Joshua said of one of the outcomes of the company's training of locals. Chinese construction workers have been flooding Colombo recently to take part in both local and foreign funded projects. Some developers have said that it is more cost-effective to import foreign labour on a short-term basis than to employ locals, given the difference in efficiency between the two categories. Sri Lankan youth have shown a tendency to engage in domestic-oriented services which require little effort, such as driving three wheelers, or joining the already bloated public sector.