---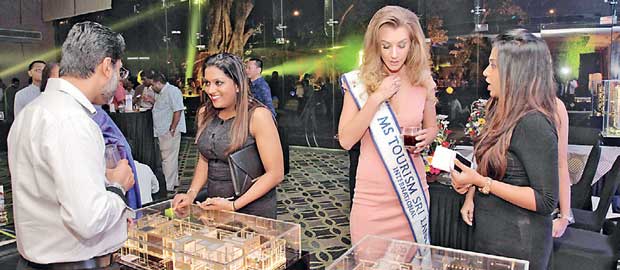 AVIC International Hotels Lanka Limited, a subsidiary of Chinese mega incorporation Aviation Industry Corporation of China (AVIC), the developers of super-luxury condominium project Astoria that aims to set a new standard in the luxury living style of Colombo, has added more glitter with its sponsorship extended to the international gem and jewellery exhibition 'Facets Sri Lanka 2016'.
The 26th annual gem exhibition showcased a vast variety of gemstones, work of local artisans and special exhibits from gem dealers, exporters, wholesalers, manufacturers and retailers as well as machinery, equipment, tools and other services at the BMICH Exhibition and Convention Centre in Colombo.
AVIC International gained prominence within the Sri Lankan real estate industry by stepping into construct Astoria with diaphanously decorated suites covering 1200 sq.ft. – 6000 sq.ft. Overlooking the Indian Ocean, Astoria is located in the heart of the commercial capital of Sri Lanka – in Colombo 3.
Currently undergoing construction adhering to international standards, Astoria will be spanning across an area of 11,000 square meters. The project consists of four towers, with a total of 40 floors. Astoria will offer 608 luxury apartments.
The luxury seven-star apartment complex will be the first-of-its-kind in Sri Lanka and will feature all-new levels of luxury and innovation.
Astoria provides a different lifestyle to the modern families combining residential comforts with the convenience of being in easy access to all the amenities that the city offers.
Rising to a height of 150 m, Astoria will be an extraordinary landmark in the Colombo skyline.