---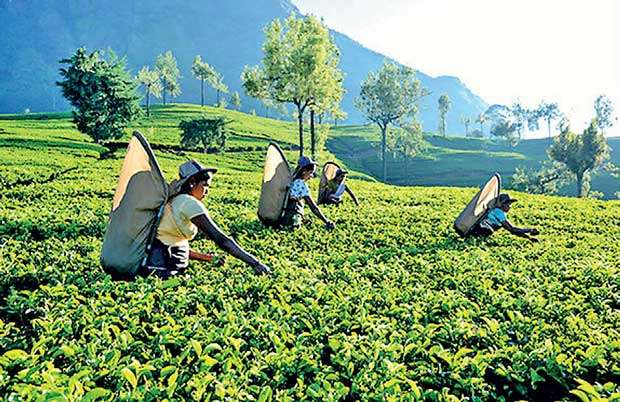 RPCs say Rs.1000 day wage demand unfeasible
Productivity-based model only way forward
About 35% of RPC tea remains unsold
Sri Lanka loses 30% tea market share in Japan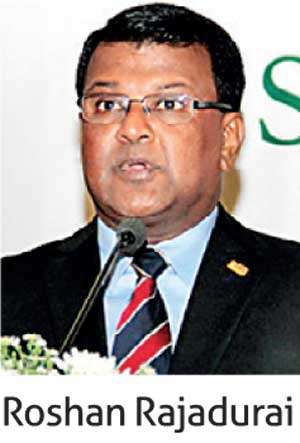 By Nishel Fernando
The Regional Plantation Companies (RPCs) have asserted that the Rs.1000 daily wage increase for tea estate workers demanded by trade unions is impossible amidst declining tea prices and rising cost of production, which has been further heightened by the loss considerable market share in the Japanese tea market.

Speaking to Mirror Business yesterday, Employers' Federation of Ceylon (EFC) Plantation Services Group Chairman Roshan Rajadurai said, "We have provided a simplified mechanism for them to earn the Rs.1000 very easily, which 80-90 percent of workers already do.

"However, the unions want the same 150-year old system to continue; we have stressed under the current system that is not feasible. They (unions) are very adamant. They are insisting on a daily wage model based on attendance. There's nothing we can do."

The wage negotiations are at a standstill as the EFC and trade unions haven't had a single round of discussion since the political crisis that began on October 26 with the sacking of Prime Minister Ranil Wickremesinghe.

However, former President Mahinda Rajapaksa (Wickremesinghe's replacement) appointed by President Maithripala Sirisena promised the estate workers the Rs.1000 wage increase as demanded by the trade unions.

However, Rajadurai said that as RPCs are in a collective agreement, the government shouldn't mandate such an unfeasible wage hike.
"If the government compels, we are not responsible for consequences. We have not thought of a scenario like that," he stressed.

When queried on the possibility of subsidizing wages for estate workers by the government, Rajadurai opined that it would be a highly unlikely scenario.
"The government cannot subsidize the tea sector alone. What about rubber, paddy etc? It will open up a Pandora's Box. The cost of production is Rs.640 now; already we are selling tea at Rs.570. There's gap of Rs 70. If we pay the agreed amount, it will go up to Rs 730. The government will have to provide subsidies in billions," he elaborated. Rajadurai blamed the external parties for the current deadlock in wage negotiations.

"The workers have a sense of what's going on and the work is going on as usual. But a lot of pressure is put by external sources, who don't have any idea about industry dynamics," he said.

Rajadurai pointed out that the current outlook and future outlook for Ceylon tea remains bleak, and stressed that an alternative productivity-based wage model is required to boost the output of the RPCs, allowing RPCs to increase the worker wages. "Around 35 percent of our teas are unsold due to market conditions; prices are coming down. Our teas are expensive; there are teas of same quality at lower prices in the world market coming from countries such as India,
Kenya," he noted.
According to Rajadurai, Ceylon Tea has lost about 30 percent in the Japanese market due to almost a three-year ad-hoc ban on popular weedicide glyphosate, without introducing an alternative, recognised by the Japanese authorities.

Japan was a major buyer of high grown tea produced by RPCs at considerably high prices, driving up the auction prices of Ceylon tea.

The government lifted the ban on glyphosate for tea and rubber in the mid part of this year amid fears of losing the Japanese market and several other European markets.

However, Rajadurai highlighted that adverse consequences of the glyphosate ban is deep rooted, which would require considerable time and funds to restore.
"We have passed the tipping point by now; even if we get a ship load of glyphosate, it's very hard to restore the soil to previous conditions. It will take a minimum of 10 years to restore conditions at a heavy cost. We don't know whether we can afford that. We can control what's current, but what's already in soil is beyond our control," he said.

However, despite de-banning of the glyphosate weedicide mid this year, the RPCs are yet to receive glyphosate shipments, which were scheduled to be delivered this year.

"It's the height of the rainy season. Traditionally, we spray and keep weeds under control, but we have nothing to spray with now," he said.

Meanwhile, Rajadurai noted that the future outlook for the Ceylon tea industry is not so bright with the downward pressure on prices of Ceylon tea, as tea growing African countries such as Kenya are expecting record high tea outputs this year.

"Looking forward, I can't be very optimistic. It's the raining season in all major tea-growing countries—India and Kenya. More crops mean lower prices.
"Kenya is having a bumper tea harvest; we are told that they might exceed last year's tea output by 50 million kgs. All this means there will be less demand for Ceylon tea," he said.

In addition, the emerging tea-producing countries such as Uganda and Tanzania are also expected to record high tea outputs this year with favourable weather conditions.

Given the current outlook, industry stakeholders noted that the tea output target of 320 million kgs and a revenue target of Rs.260 billion would be missed for the year.
---
Former UDA chief Nimal Perera appointed Tea Board Chairman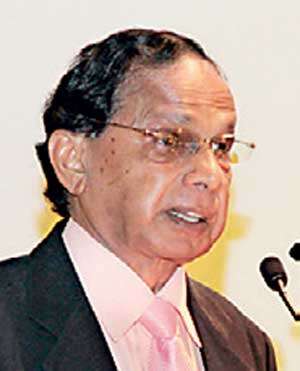 Former Urban Development Authority (UDA) Chairman Nimal Perera has been appointed the Sri Lanka Tea Board (SLTB) Chairman.

SLTB Director General Anura Siriwardena told Mirror Business that Perera's appointment was made last week.

Perera functioned as the UDA Chairman between 2012 and 2015.

The industry stakeholders expect that Perera will attend the SLTB board meeting scheduled to be held this week.

Speaking to Mirror Business, SLTB former Chairman Lucille Wijewardena said he had refrained from visiting the SLTB head office due to the unclear situation triggered by the current political crisis.