---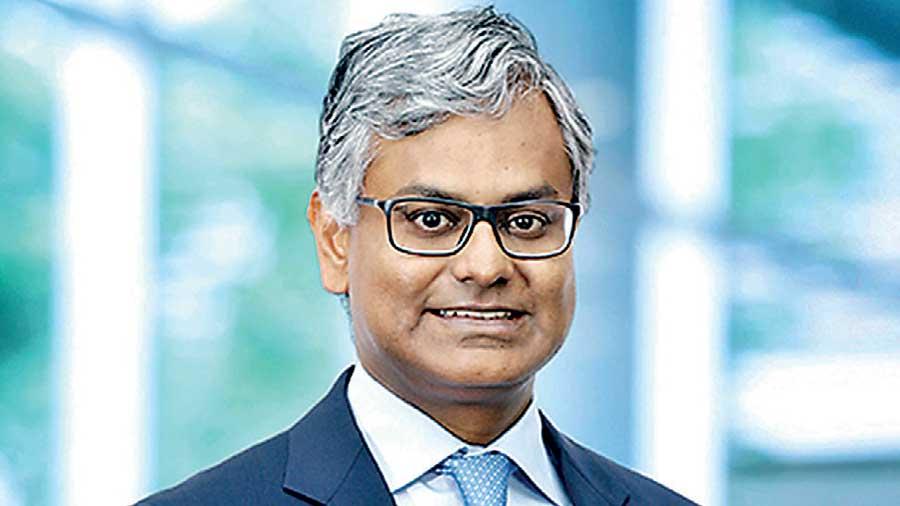 JKH Chairman Krishan Balendra
John Keells Holdings PLC (JKH), Sri Lanka's largest and the most valued conglomerate, reported subdued operating results for the March quarter (4Q19), while heavy borrowing costs weighed on the group bottom line in a quarter that lacked economic vibrancy.

The business powerhouse reported revenue of Rs.36.2 billion for the three months under review, up 8 percent year-on-year (YoY), but the growth in gross profit was limited to only a percentage point YoY to Rs.8.7 billion as the rise in direct costs surpassed growth in revenues.

The corporate monolith, which has tentacles in multiple business sectors such as consumer foods & retail, transport & logistics, property development, leisure, information technology, banking & insurance and stock & commodities broking, reported operating profit of Rs.4.1 billion, down 2.0 percent YoY.

JKH share ended 50 cents or 0.36 percent down at Rs.138 on Friday.

The group stepped up its marketing spending during the three months under review, which rose by 31 percent YoY, as it employed a push strategy at a time when the consumer and business sentiments were at their lowest.
"The underlying recurring operating performance of all industry groups, with the exception of leisure and financial services, improved against the previous year. The consumer foods and retail industry groups witnessed growth in profits on the back of improved consumer demand," JKH said in an earnings release.

JKH subsidiary, Ceylon Cold Stores PLC (CCS), which brings in a windfall to the group revenue via its Elephant House branded consumer food range and Keells supermarket chain, generated Rs.15.5 billion in revenue for the quarter under review, up 17 percent YoY.

The company's operating profit was up 34 percent YoY Rs.1.15 billion.

"Consumer foods witnessed growth on account of a better performance in the frozen confectionery business driven by 21 percent growth in volumes, and improved profitability in the beverage business on account of higher margins.

"Retail performance was driven by strong revenue growth in the supermarket business, supported by new outlets and a reasonable pick up in same store sales to 4.5 percent," JKH said.
But CCS's bottom line during the quarter under review came down by 9 percent YoY to Rs.528.4 million due to heavy finance cost.

The company's bank overdrafts mounted from Rs.3.1 billion to Rs.7.4 billion thorough the year ended March 31, 2019.

Meanwhile, JKH recorded earnings of Rs. 2.41 a share or Rs.3.2 billion for the January-March compared to Rs.7.18 a share or Rs.9.9 billion reported for the same period last year.
The bottom line impact was coming from the heavy finance cost, which rose from Rs.113.7 million to Rs.1.2 billion and the "one-off surplus and optimal surplus transfer recorded in 2017/18 by the life insurance business, Union Assurance PLC (UA)", which amounted to Rs.3.4 billion in the retrospective period.

The annual life insurance surplus recorded by UA amounted to Rs.1.10 billion in 2018/19.

Meanwhile, for the year ended March 31, 2019 (FY19), JKH reported earnings of Rs.11.13 a share or Rs.15.3 billion in total earnings compared to Rs.15.15 a share or Rs.21 billion reported for the previous year.

The revenue was up 12 percent YoY to Rs.124.8 billion but the operating profit declined 33 percent YoY to Rs.7.7 billion.

As of March 31, 2019, S.E. Captain held 11.6 percent stake in JKH, down from 10.9 percent three months ago, followed by 10.8 percent stake by Broga Hill Investment Ltd. down from 10.2 percent three months ago.

Harry Jayawardena-controlled Melstacorp PLC had also upped its stake in JKH to 9.8 percent from 8.4 percent through the three months.
---
To set up Rs.4bn centralized distribution centre for supermarkets

John Keells Holdings PLC's (JKH) retail business segment operating under 'Keells' brand is gearing to set up a Rs.4 billion centralized distribution centre to further enhance operational processes and strengthen the "fresh" supply chains of the business, a top company official said.

JKH Retail Sector President Charitha Subasinghe said the 250, 000 sq.ft. facility, which is to be located in Ranala, is expected to be operational by the second half of 2020/21.
"This would help us in improving our operational efficiencies and reducing costs," Subasinghe said.

The facility, which began construction in May 2018, according to JKH's 2019 annual report, is expected to centralize 90 percent of the current modern trade offering of the business segment.

At present, JKH's retail business operates with two warehouses in Peliyagoda for dry goods and vegetables & fruits, from where distribution takes place to all Keells supermarket outlets.
Subasinghe said once the centralized facility comes on line, all warehousing and distribution operations will take place from there.

He further said in addition to dry goods and vegetables, the distribution of chilled items will also take place from there.

Supermarkets or modern trade penetration is estimated to be around 16 percent in Sri Lanka—one of the lowest in the region.

JKH last year completed a Rs.275 million refit and rebranding exercise on its 96 supermarkets to reflect its "fresh" offerings and the green operational ethos.

Subasinghe said they have plans to set up 25 new Keells outlets this year.

The JKH annual report outlined the group's plan to roll out 225 to 250 outlets by 2022/23.