---
To allow SL to be competitive with other major hubs in the region
SLPA's monopoly in MCC operations to be challenged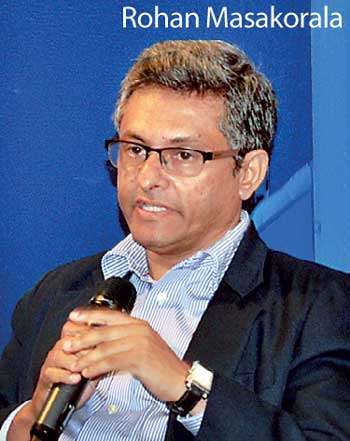 By Nishel Fernando
The Ministry of Finance and Mass Media is likely to issue a gazette shortly opening up the less than container load (LCL) business, allowing multi-country consolidation (MCC) and entrepot trade to all players, which is seen as a vital step towards the realisation of Sri Lanka's aspiration to become a maritime hub in the Indian Ocean.

Shippers' Academy Colombo CEO, Rohan Masakorala said that the Finance and Mass Media Minister Mangala Samaraweera will shortly sign the gazette, which had been finalised after the former Finance Minister Ravi Karunanayake announcing the policy decision in 2016 to liberalise LCL activities including MCC for everyone.
Masakorala revealed this during a panel discussion at the launch of the Global Alliance for Trade Facilitation project on 'Positioning Sri Lanka as a Hub for Multi-Country Consolidation Services' organised by Centre for International Private Enterprise (CIPE) in collaboration with Women in Logistics and Transport (WiLAT) Sri Lanka and Verité Research in Colombo, this week.

"The Finance Ministry has finalised the amended gazette; which means it will be liberalised for other players to carry out MCC operations nearby port or outside the port and it will be allowed in future logistic parks. The gazette is awaiting the minister's signature," he said.
He noted that Sri Lanka's connectivity and price competitiveness against other MCC hubs such as Hong Kong, Singapore and Dubai will enable to attract more MCC businesses to the country.

"We are much cheaper than Dubai, Hong Kong and Singapore for storage and distribution; we are probably 50 percent cheaper. We have a direct advantage provided that our infrastructure and legal environment is friendly.

Private sector can put up the infrastructure and the government will create the legal environment. So you go and bring the businesses." Masakorala noted that typical Sri Lankan logistic companies, including SME companies, were not given the opportunity to carry out MCC or entrepot trade activities in their warehouses.

Currently, only specially-approved warehouses and bonded facilities and firms which have invested under the hub concept in BOI are allowed to engage in these activities outside of the Colombo Port while 80 percent of these activities are carried out by Sri Lanka Ports Authority (SLPA) at the moment.

"A limited number of players were allowed to engage in the business under different conditions," he added.

Masakorala pointed out that SLPA has a limited capacity, resources and rights conditions to carry out MCC operations inside the port. Congestion and security issues within the Colombo port have made such activities expensive and frustrating to operators.

Masakorala revealed that ahead of the proposed liberalisation Sri Lanka Shipping Corporation, request for proposals (RFPs) to carry out MCC operations with the private sector has been already called for while SLFFA Cargo Services Limited has also requested permission to carry out MCC activities. "There will be more people. MCC can be 100 percent non-Sri Lankan or mixed with local value additions. Sri Lanka is a well connected with good shipping services, so we have the ability to build MCC environment automatically." Masakorala noted that particularly SMEs and Freight forwarders will benefit from the liberalisation and the increased private sector engagement would bring efficiency and best management systems, which would force SLPA to be more competitive.

He said that the country can expect a turnaround in this sector in about one year following the liberalisation.

MCC operations were opened up for a short period in late 1990's but was shut down due to security concerns that arose from the Civil War and some illegal activities carried by certain individuals.