---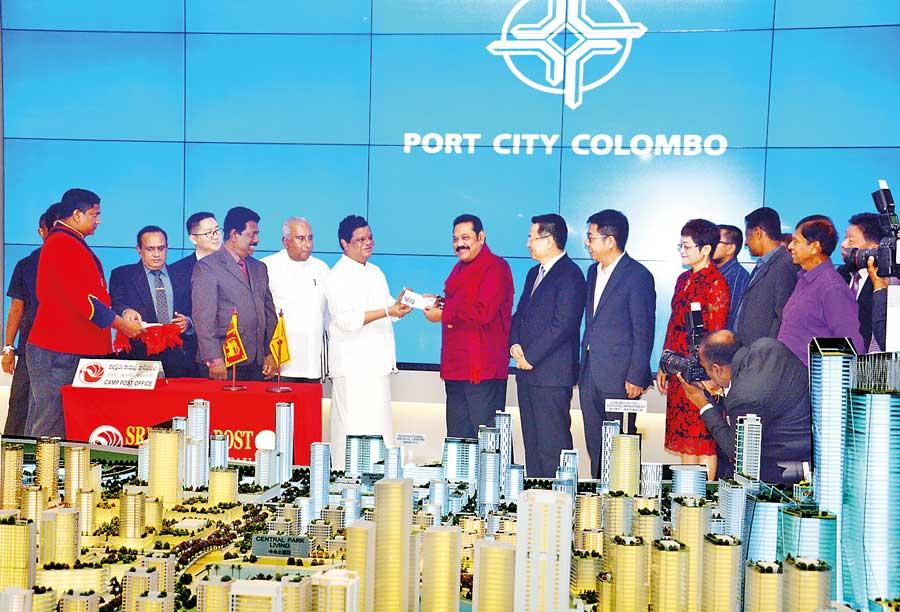 The launch of special stamp to mark the official opening of the Colombo Port City
As fireworks lit up the Colombo skies, Prime Minister Mahinda Rajapaksa on Saturday evening officially opened the Chinese-backed Colombo Port City for investors. The event also marked the addition of 269 hectares of reclaimed land from the sea to Sri Lanka's land mass.

Prime Minister Rajapaksa, when he was President laid the foundation stone for the Colombo Port City on September 17, 2014 in the presence of Chinese President Xi Jinping.
The initial investment envisaged for the project located right next to the Colombo Port by the project company China Harbour Engineering Company (CHEC) is US$ 1.4 billion.

Out of the livable area of 178 hectares, 116 hectares of the Colombo Port City will be leased to CHEC Port City on a 99-year lease, as per the tripartite agreement signed between the Urban Development Authority (UDA), CHEC Port City and Megapolis and Western Development Ministry.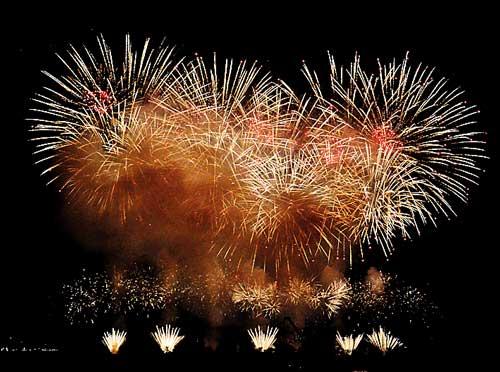 The fireworks display


However, the original agreement signed in 2014, which was later amended by the government that came into power in 2015, had demarcated 20 hectares free-hold land to the Chinese instead of the 116 on 99-year lease.

According to the Urban Development Authority (UDA), the development of the Port City will comprise of five different districts— The Financial District, Central Park Living, Island Living, The Marina and The International Island.

The land sales at the Colombo Port City to prospective investors are expected to commence soon as both the government and the project company are preparing to float tenders for land plots. CHEC Port City expects around US$ 2 billion worth investments for the two building complexes envisaged at the Financial District.
The company has already signed a memorandum of understanding (MOU) with the Sri Lankan government to develop a US$ 1 billion worth building complex at The Financial District, and is planning to draw another US$1 billion for the second building complex.

The United State-based Skidmore Owings & Merrill (SOM) has already been awarded the design contract of the building after being selected the winner of a global competition to design the master plan for the first building complex.

The second phase of the Port City, which is currently underway, includes the construction of highways, electricity, water systems and common amenities
The previous government in September called proposals to build a convention centre, hospital and an international school in the Colombo Port City.

Meanwhile, the Saturday's event attended by government ministers, officials and the Chinese Ambassador in Sri Lanka, Cheng Xueyuan, also saw the launching of a special stamp to mark the occasion.

Port City is the single largest foreign direct investment project materialized in Sri Lanka so far. It is also an investment coming under China's ambitious Belt and Road Initiative (BRI).