---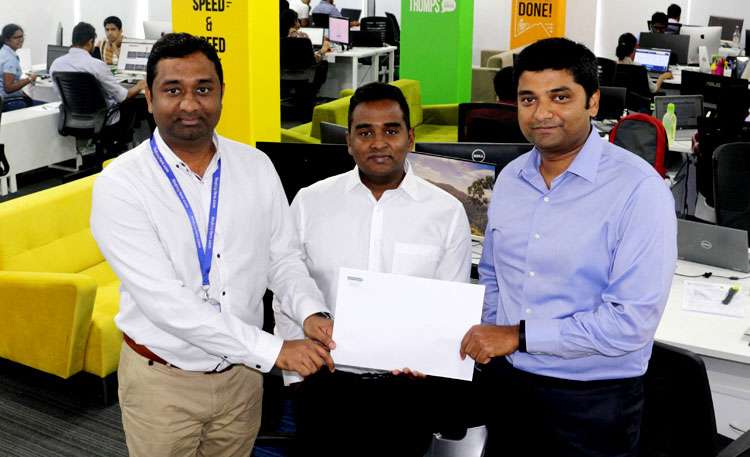 From left: findmyfare.comCo-Founder and CEO Thushan Shanmugarajah, findmyfare.com Co-Founder and Director Abishek Sithampalam and Ironwood Capital Partners Managing Partner Hiran Embuldeniya
Private equity fund manager Ironwood Capital Partners has invested US$ 2 million in findmyfare.com, a leading Sri Lankan online travel company.

findmyfare.com serves as a one-stop travel shop, offering its customers deals available in the market place on hotel stays across Sri Lanka and flights to destinations around the world.

A findmyfare.com statement said it plans to utilise the capital to further enhance its travel mobile app, improve the flight search algorithm, increase the number of airline partners including low-cost flight carriers and invest in further hotel booking options. However it did not disclose the stake value of the investor.
Findmyfare.com began operations in 2012 and the statement said it grew at a compounded annual growth rate in excess of 70 percent over the past three years. "The company has achieved an annual gross booking value of Rs.3.2 billion in the fiscal year ended March 2018.

In addition, the company has quoted over 300 million online fares last year, with over 500,000 monthly flight searches and 100,000 subscribed customers on their website," the statement said.

findmyfare.com was the brainchild of Abishek Sithampalam and Thushan Shanmugarajah, two young entrepreneurs who set their mind to starting an e-commerce business from the time they were university students. Guardian Capital and Jafferjee Brothers have also invested in findmyfare.com.