---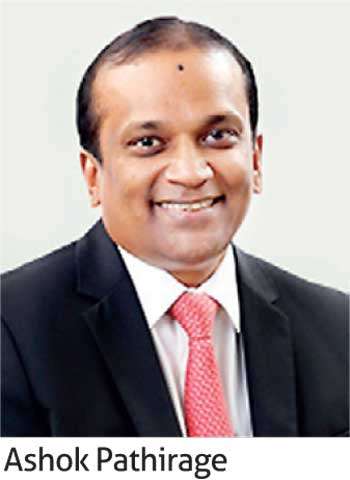 Softlogic Holdings PLC returned to profit during the three months ended September (2Q19) amid a substantial tax reversal at the group's life insurance business, while the group's key retail business and other segments reported modest performances.

The retail behemoth, which has interests in healthcare, information technology, financial services, leisure and automobiles reported an operating profit of Rs.2.0 billion during the three months under review, down 9.0 percent year-on-year (YoY).

In an earnings release, Softlogic cited the weak rupee, political vacillation, policy inconsistency and the wobbling economy as reasons for the subdued performance.
However, Softlogic said the group was able to weather the shocks in the larger economy due to its diverse business interests.

Softlogic group recently announced its foray into modern trade, and its first supermarket is scheduled to open for business today in Delkanda.

The group reported earnings of Rs.371.7 million or 35 cents a share for the July – September quarter compared to a loss of Rs.41.1 million in the same period last year.

The group made revenues of Rs.18.1 billion for the three months, up 14 percent YoY.

Softlogic said it had a net tax reversal of Rs.1.5 billion for the quarter under review on account of a deferred tax asset recognized at its insurance arm, Softlogic Life.
The group also had a net finance cost of Rs.1.26 billion, little changed from last year.

Meanwhile, the group's key retail and telecommunication segment reported revenues of Rs.9.5 billion against Rs.8.9 billion a year ago and posted a net profit of Rs.122.2 million, down from Rs.228.8 million.

The group's healthcare business, which owns and runs the Asiri hospital chain, reported a net profit of Rs.459.2 million compared to Rs.512.1 million a year ago.
The revenue was Rs.3.4 billion for the three months compared to Rs.2.9 billion in the year earlier period.

The group's leisure and property sector and automobile units expanded losses while the information technology unit returned to a net profit of Rs.17 million.

The group's financial services business, which houses an insurance company, a finance company and a stock broking firm, posted a net profit of Rs.2.2 billion due to the hefty tax reversal at the insurance business from just Rs.4.4 million a year ago.

Meanwhile, for the six months ended September 30, 2018, the company reported earnings of Rs.421.5 million or 40 cents a share compared to Rs.2.5 million profit reported for the same period last year.

The revenue for the six months was Rs.34.1 billion, up 10 percent YoY.

As at September 30, 2018, Chairman and Managing Director Ashok Pathirage held little over 40 percent in Softlogic, while Samena Ceylon Holdings Limited held 20.75 percent stake.

Employees' Provident Fund held a 0.61 percent stake being the fifteenth largest shareholder.

Caption