---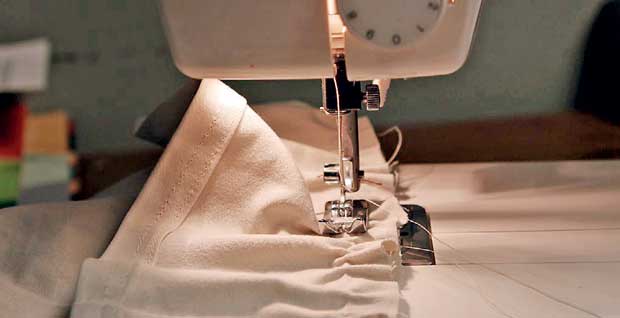 By Chandeepa Wettasinghe
The European Union (EU) is still concerned about the progress Sri Lanka has made in its human rights commitments with less than 4 weeks to go till the culmination of Sri Lanka's Generalized System of Preferences Plus (GSP Plus) application process to gain reduced duty access to EU markets. "The deadline finishes on the 15th of May, so there's even less than 4 weeks for Sri Lanka to make its case. There are still some areas on which (EU) Members of Parliament have already signalled their concern," EU Delegation to Sri Lanka and the Maldives Chargé d'Affaires Paul Godfrey told
Mirror Business.
Although GSP Plus was a hot topic in the past, it has been nudged away from public debate due to government policy blunders in foreign investments, urban planning and trade relations. The EU Delegation this week tweeted a reminder that the application process was ending
next month. Godfrey urged Sri Lankan politicians not to become complacent in their efforts at the eleventh hour in hopes that no EU MP would object to Sri Lanka's application. "Sri Lanka and the Government of Sri Lanka should not be complacent that it (an objection) would not happen. They must convey that they are serious about their commitment to implement the necessary changes,"
he said.
Godfrey said that although there are various concerns among the EU's 670 MPs, there is a general consensus that Sri Lanka must address issues related to shortcomings in the Prevention of Terrorism Act, the Code of Criminal Procedure Act, and children's rights, to gain a better standing in the EU parliament.
The EU, which absorbs nearly a third of Sri Lanka's exports, rescinded the GSP Plus facility from Sri Lanka in 2010 due to 15 violations notched under these
three categories.
EU MPs in the EU Parliament Trade Commission this month sent a not-so-friendly letter to Prime Minister Ranil Wickremesinghe reminding Sri Lanka of its commitments in these three areas, as well as that of equal rights to people of different sexual orientations as conditions to enjoying GSP Plus.
Godfrey said Sri Lanka must show commitment by replacing the Prevention of Terrorism Act with global standard Counter Terrorism legislation, amending the Code of Criminal Procedure to allow suspects the right to a lawyer and bring in legislation to oppose
child marriages.
The government last month published two pieces of proposed amendments and new legislation to allow suspects the right to a lawyer, and to set up a Women's and Children's Rights Council, although no amendments or new legislation have yet been published for the Prevention of Terrorism Act, or the Muslim Marriage and Divorce Act, which allows for minors to be married off.
Attempts to amend the Muslim Marriage and Divorce Act and to provide equal rights to people of different sexual orientations have drawn heavy resistance from some quarters of the public.
Godfrey said the EU has observed new legislation related to regaining GSP Plus being formulated, but noted it will reserve its comments until the end of the legislation adjustment period.
"We, like everyone else, would like to see the final details of the adjustments, because the movement of one or two words could change the implementation. None of these are new commitments, because Sri Lanka signed these conventions in the past," he said.
Foreign Affairs Deputy Minister Dr. Harsha de Silva told Mirror Business that the government is hopeful of Sri Lanka regaining GSP Plus.
"All issues are being addressed at the highest levels," he said, declining to comment any further.
Sri Lanka lost its status as a GSP Plus beneficiary in 2010 following the culmination of a 30-year civil war, when international forces collaborated to bring cases of human rights violations against the country for alleged crimes committed during the last stages of the war.
Thousands lost employment, specially in the apparel sector, due to the loss of the preferential trade facility.
Following the election of the current government, which hoped to forge alliances with the West, Sri Lanka reapplied for GSP Plus last July.
The European Commission recommended to the EU Parliament to award Sri Lanka GSP Plus this January, based on promises of reforms made by Sri Lanka.
Finance Minister Ravi Karunanayake said Sri Lanka could gain an annual tariff windfall of around US$ 1.9 billion if it regained GSP Plus.
Sri Lanka can enjoy GSP Plus until 3 years after it is consistently classified as an upper middle income country by the World Bank.
Although Sri Lanka may become an upper middle income country within the next one or two years based on its current growth path, Godfrey in the past had said that Sri Lanka may enjoy GSP Plus till 2023.