---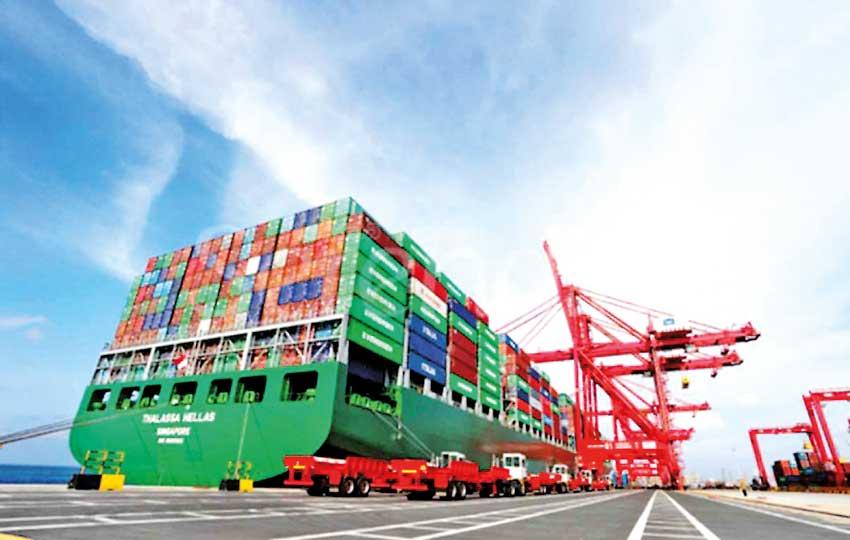 Outbound air freight rates coming down at a slower pace
Inbound freight charges seen recovering faster
Ocean freight facing capacity issues due to Indian lockdown
Inbound ocean freight witnessing large volume drop due to import restrictions
By Shabiya Ali Ahlam
The freight rates out of Colombo, which hit an all-time high during the islandwide lockdown, are observed to be tapering down close to pre-COVID-19 levels, the Sri Lanka Logistics and Freight Forwarders Association (SLLFFA) said.

However, the charges for inbound air and ocean logistics are seen normalising faster compared to the outbound logistics charges, the SLFFA told Mirror Business yesterday.

On the air freight segment, the overall rates have dropped by about 50 percent, specially from the Far East to Colombo over the last two months, due to the increase in frequency and flying options coming in.
However, the air freight rates for exports, which almost tripled during the height of the pandemic, are showing a reduction but at a slower pace, said SLFFA Chairman Roshan Silva.

"The Katunayaka international airport is operating out of passenger aircraft; we do not get any freighters. That too the priority is for perishable cargo. While the prices that almost tripled are settling down, it is still not down to pre-COVID-19 levels. That will take some time," Silva said.

On the ocean freight segment, while there is a drastic increase in the freight charges to Sri Lanka's target destination, a dip in capacity is observed, leading to delays in shipments.
Silva attributed the issues in capacities to the continued lockdown situation in India, which has led to transshipment to go through a substantial reduction.

"Due to lesser transshipment, we are faced with capacity issues and this has resulted in changes in the vessel schedules," said Silva.

He pointed out that while the demand for container space from Colombo to the Far East and USA continues to increase, the freight forwarders are faced with the challenge of accommodating the demand in a timely manner.
Shedding light on an emerging trend, Silva shared that during last month the ocean freight charges to the USA showed a week-on-week increase.

With regard to the inbound ocean freight, the government-imposed import restriction has led to a sharp drop in volumes coming into the country.

According to a report by the United Nations, despite the current increase in freighter flights across the world, the reduction in passenger flights is causing a 31 percent decrease in the global
air cargo capacity.

The dip has led to a 'knock-on' effect on air freight rates, which have increased substantially. Meanwhile, the contraction has also negatively impacted the delivery of supplies worldwide, most notably to those African destinations, which lie outside the major trade routes.

However, the sea freight rates remain less affected although a fall in demand has led to a reduction in frequency of sailings.