---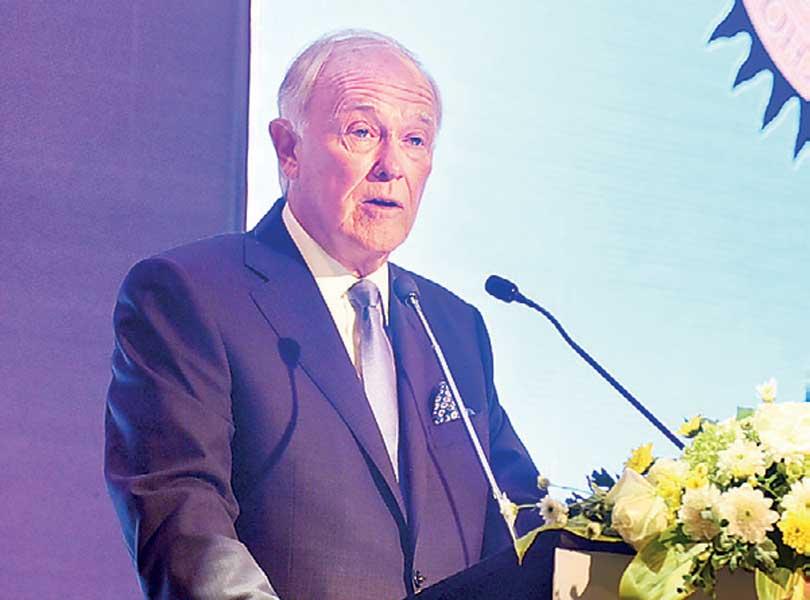 Sir Tim Clark
Advises to focus on building up network in Asia rather than Europe
Says to enter code-share partnerships where it makes commercial sense
Advises to align airline's business model with SL's tourism goals
By Indika Sakalasooriya
Emirates President Sir Tim Clark, who spoke passionately about Sri Lanka's tourism potential, last week, also proposed a model for the country's national carrier, SriLankan Airlines, that may help the debt-ridden, loss-making airline to bounce back and support the country's tourism ambitions.

"From a privileged standpoint as an observer looking at the situation from the outside in, l would hazard an opinion that this may not be the best approach.

"As a career airline executive, l would take the liberty to suggest the airline should focus on building up a network in Asia rather than Europe. Procure good reliable workhorses, like the new single aisle Airbus 321s.

"Negotiate a deal for about 20 of these, keep the fleet simple, and build a solid route network in Asia. Let the foreign carriers do the rest, and enter code-share partnerships where it makes commercial sense," Clark said.

The government has been trying to offer a stake of SriLankan Airlines to a foreign investor. But attempts made at that haven't yielded any results so far, most likely due to the extremely high gearing levels of the airline.

However, Clark suggested that, "With the current aviation industry outlook and Sri Lanka's own tourism ambitions, taking your destiny in your own hands could be a better option."
SriLankan had a management contract with Emirates, which ended in 2008 rather unceremoniously.

Clark stressed on the need to align the business plan of the national carrier with the country's tourism goals.

"Air connectivity is key to attracting international visitors. Therefore, even if flag carriers are a rather antiquated concept, there are advantages to having a home-based airline that can support the national tourism strategy.
"The question is, how closely should its business model be aligned with the nation's tourism goals? What are the projected source markets, considering the airline's operating realities? Where can it position itself so that it is in a place of strength and can grow a competitive advantage? The answer may become clearer after a root and branch review of the business model" he explained.

According to Clark, Sri Lanka's main international airport in Katunayake is in "tip-top shape" and all that needs doing there is to keep it up, and keep the country's skies open.
"Consistently refresh the facilities and product offering for travellers and airlines. Invest in technology to ease the customer journey, and serve airline customers better. With all that in place, foreign carriers will naturally come knocking, especially if you have a strong marketing machine to push things along."