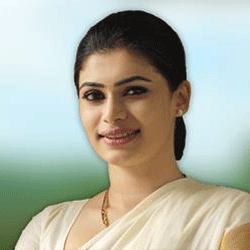 Western Provincial Councillor Hirunika Premachandra said yesterday that if President Maithripala Sirisena had taken disciplinary action against those who had participated in the Nugegoda Rally which was held to promote former President Mahinda Rajapaksa's Prime Ministerial candidature, similar rallies would not have been held elsewhere later.
Ms. Premachandra said at a news conference in Battaramulla that senior politicians in the party were setting a bad example to junior politicians like her by promoting someone who had been defeated at an election and was attempting to conspire against the one who had won the election. She said that it should be stopped.
She said if Mahinda Rajapaksa actually loved the party, he would not go to temples and hold meetings with politicians of other political parties but would instead join the party as a patron and advise the juniors to rectify their errors.
"We request those who engaged in activities that would harm the party to give up such agendas and work towards the unity of the party. We should protect the party because we have no place to go other than this," she said.
The news conference was held in support of President Maithripala Sirisena on the grounds that a conspiracy was being hatched against him in the Western Provincial Council. It was attended by a group of council members, including provincial Ministers Gamini Thilakasiri, Hector Bethmage and Councilors Isuru Devapriya, Hirunika Premachandra and Malsha Kumaratunge.
Western Provincial Councillor Malsha Kumaratunge said attempts were being made to force them to join the campaign to promote Mahinda Rajapaksa, and added that they would never leave the party for any reason.
"It is looters, fraudsters and rapists who are involved in the plot to shatter the unity of the party by holding meetings throughout the country. We should not allow them to continue to do that," she said.
Ms. Kumaratunge said one of Mr. Rajapaksa's sons had threatened, during the presidential election campaign, that he would destroy the houses of those who took part in Maithripala Sirisena's campaign once his father won the election on January 8. "We should have the freedom to do politics as we wish," she said.
(Ajith Siriwardana and Indika Sri Aravinda)