---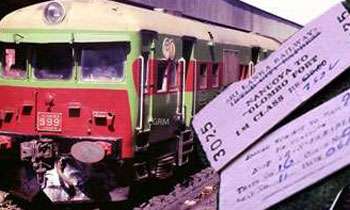 Clearing the confusion prevailing among the train commuters with regard to the train-fare revision from today, Railways Deputy Commercial Superintendent N.J. Indipola said the 15 per cent increase was based on the train fare per kilometre and not on the current fare.
"The previous fare charged per kilometer was Rs.4.20 for the first class, Rs.2.30 for second class and Rs.1.30 for a third class. The 15 per cent increase has been calculated based on this fare for the three classes. If the fare when calculated, for example comes to between Rs.10.50 and Rs.14.50 it will be rounded up to Rs.15," he said.
He said the fares have been rounded up to avoid the issuance of small change.
When asked if it was unfair for the commuters, he said the same procedure was adopted even when the prices were last reviewed in 2008.
"If the fare includes a figure with cents, it creates issues for both commuters and railway officials," he said.
When asked about the issuance of the train tickets at the previous prices, Mr. Indipola said they would be issued until the old stocks lasted.
Train commuters complained that their train fares had been increased by more than 15 per cent despite the media reports that the fare would be increased by 15 per cent. (Ajith Siriwardana and Darshana Sanjeewa)