---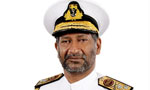 Regional leaders in India's southern Tamil Nadu state slammed the visit of Sri Lankan navy chief, Vice Admiral Jayantha Perera, to the country.
India is eyeing to build its defense ties with Sri Lanka to counter China's inroads in Indian Ocean.
Perera, who will commence his Indian visit October 23, will also boost military ties and India will seek assistance in training and equipment supply.
However, a regional party, Naam Tamilar Katchi, slammed his visit, saying the federal government was ignoring sentiments of Tamil community.
"You are not taking note of Tamil sentiments. You have not taken care of Tamil rights. You are only interested in securing your security that is to be shared with China," said NTK national committee head, Ayyanathan, in Chennai.
Accusations of atrocities have been rife since the end in May 2009 of conflict between ethnic Tamil separatist rebels and Sri Lankan government forces that killed more than 100,000 people.
Government forces were behind most of the alleged war crimes in the final bloody months of Sri Lanka's 26-year civil war and may have systematically destroyed evidence of mass killings, according to a new Australian report which was tabled in February this year.
Meanwhile, a lawmaker of India's regional Dravida Munnetra Kazhagam (DMK), T.K.S. Elangovan, also hit out at government's attempt to think of a shared security with Sri Lanka.
"How can we allow agreement between Sri Lankan defense forces when they are accused of human rights violations and war crimes by the entire world, by the UNHRC," he said. (AFP)