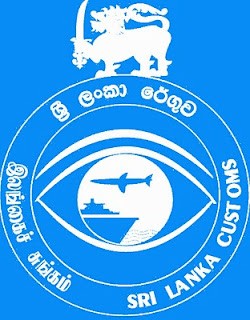 Three containers with a large number of liquor bottles and cigarettes valued at about Rs. 24 million imported from India and Dubai had been seized today, Customs Spokesman Leslie Gamini said.
One 20-foot container arrived in Colombo by vessel Meratus Kalabahi on May 11 and it had been imported by a private company.
"The container was seized by the Customs Revenue Task Force Division at the Rank Container Terminal (RCT) in Orugodawatta," Gamini said.
"The container was found with 2,660 whiskey bottles of various brands worth Rs.2,726, 699 and 1,756,00 sticks of cigarettes valued at Rs.1, 294,912," he said.
Meanwhile, another two containers arrived from Dubai by vessel Northern Enterprises were sized and were found with 15,465 of whiskey bottles valued at Rs. 20 million.
"It is illegal to import liquor in large quantity without a valid license from the Excise Department and these two containers had not been declared," Gamini said.
He said the containers were opened in the presence of Finance Minister Ravi Karunanayake and added the government would have lost Rs. 58 million in tax if the attempt had been successful.
(Chaturanga Pradeep)