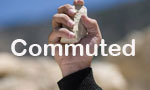 The Government of Saudi Arabia had decided not to carry out the death sentence on the Sri Lankan housemaid who was to be stoned to death for adultery, and to imprison her instead, said Acting Foreign Minister Harsha de Silva at a media briefing at the Foreign Affairs Ministry today.
"The appeal filed by the Foreign Affairs Ministry and Foreign Employment Ministry for sympathetic consideration in respect of the accused was taken up yesterday by the Saudi Arabian Al Dawadmi court. We are pleased to announce that the efforts made by our government were a success. Instead of being stoned to death, she will be imprisoned for some years. The exact number of years has not yet been notified," he said.
Speaking to the media, Foreign Employment Minister Thalatha Athukorala said it was a national achievement that the life of the Sri Lankan woman was saved by the efforts of our government.
"This woman was the first Sri Lankan migrant worker who was sentenced to be to stoned to death. We are grateful to the Saudi Arabian government for listening to us. The Sri Lankan Ambassador to Saudi Arabia, Azmi Thassim coordinated with us to provide legal counsel and consular assistance in order to assist in the appeal process," she said.
She said that it took some time to clear the case since they had to respect the Saudi Arabian laws and judiciary. Most probably, the woman's term of imprisonment will be limited to three years, she said.
(Piyumi Fonseka)