---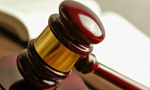 The Tamil Nadu government on Saturday sent Rs 20 lakh to the Indian Embassy in Sri Lanka to conduct the cases challenging the death sentence awarded to five fishermen from Thangachimadam in Ramanathapuram district. Already, a team of efficient lawyers has been engaged for appearing before the Supreme Court of Sri Lanka.
Following the efforts of top government officials, a copy of the Colombo High Court verdict has been obtained. Since it is in Sinhalese, it needs to be translated into English and the appeal petition would be filed on November 10, an official release here said. After Sri Lankan authorities 'foisted' a narcotics case on the five fishermen in 2011, former Chief Minister J Jayalalithaa had allocated Rs 2 lakh for taking all legal steps to get them released, through the Alliance for Release of Innocent Fishermen. A bail petition was also filed on March 21, 2012. However, it was dismissed by the Lankan court.
Considering the plight of the fishermen's families, Jayalalithaa on August 6, 2012 ordered payment of Rs 7,500 per month to each of their families as assistance. As the Lankan courts adopted a tough stance, she released a further assistance of Rs 3 lakh for conducting the cases. Apart from these, Jayalalithaa had handed over an assistance of Rs 2 lakh each to the five families on December 13, 2012.

Chief Minister O Panneerselvam has written a letter to the Prime Minister urging him to take diplomatic and legal steps for the release.(Indian xpress)