---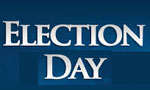 President Mahinda Rajapaksa yesterday received the unanimous approval of his party, Sri Lanka Freedom Party (SLFP) to declare a snap presidential election in early January, two years ahead of schedule, party officials said yesterday.
Economic Development Minister Basil Rajapaksa told Daily Mirror that the gazette notification, announcing the proclamation would be released after 12.00 noon today (20).
The President called for a meeting of the SLFP Central Committee (CC) last evening, and sought the opinion of members on his decision to declare an election at this juncture. The SLFP unanimously approved the move. The party also endorsed the candidature of the President during the meeting.
Constitutionally, the President can call for a snap presidential election after the completion of four years. President Rajapaksa completed the fourth year of his second term yesterday (19). It is learnt that the election will be conducted in early January, two years ahead of schedule. The President, who has already served two terms, was allowed to ask for re-election for a third term after the two term limit on the presidency was removed after the incorporation of the 18th Amendment to the Constitution.
Meanwhile, the Central Committee had also discussed the appointment of electoral organisers yesterday. It is learnt that MP Wasantha Senanayake, who was speculated to be planning to cross over, is now tipped to be appointed as the party's organiser of the Dedigama electorate.
A separate committee headed by SLFP General Secretary Maithripala Sirisena was appointed to coordinate the election campaign.
Meanwhile, prior to the holding of the Central Committee meeting yesterday, the President had called a special Cabinet meeting. However, it was revealed that the upcoming presidential election was not discussed during this meeting. Posters which read 'Jaya Sri' were to be put up all over the country last night wishing the President luck for the upcoming poll. (Kelum Bandara)