---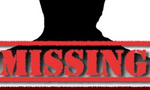 A nine-year-old boy had been reported missing along with a monk from Batuwita, Horana since this morning while they were in Horana, the missing boy's grandmother complained to the Police.

Police said that the monk was a relative of the boy and they had gone to Horana with the boy's grandmother to purchase a bicycle for the boy who was reported missing.

The monk and the boy had gone into a shop while the grandmother was at a bank. She had searched for the duo after she got out of the bank and after her efforts failed she had lodged a complaint with the Horana Police in the evening.

The Horana Police said that they were investigating the case but they were not sure whether this was a kidnapping or if the duo had just gone somewhere together.