Winding up his presidential election campaign, opposition common candidate Maithripala Sirisena today said Sri Lanka will see a new government in 48 hours.
Addressing his last campaign rally at Maradana, Mr. Sirisena promised a social transformation once elected to office.
He also promised a new interim budget after convening Parliament early after the election.
UNP national leader Ranil Wickremesinghe who spoke at the rally promised stern action if the ruling party continued its campaign, violating election laws.
Democratic Party leader Sarath Fonseka, Ven. Athuraliye Ratana Thera and several others also addressed the rally.
Ven. Ratana Thera announced that the opposition would surround state media institutions if they did not stop government propaganda.
Accusing the Rajapaksa regime of promoting casinos and prostitution, Mr. Sirisena said that the Rajapaksa government didn't care about some 10 million starving people in the country.
He insisted that there were no secret agreements with the Sri Lanka Muslim Congress or Tamil National Alliance as claimed by the government.
He also said the administration he would form on Saturday if elected to power would not remove the security forces from the North.
He said his administration would not devolve power either but would initially focus on the 100-day programme under which social and political reforms would be implemented, stressing that the Tamil National Alliance (TNA) had also assured its support for these reforms.
He denied allegations of having entered into an agreement with the Tamil Disapora to divide the nation after taking office.
"It is the present regime which is hobnobbing with the Tamil Diaspora and had devised a sinister plan to prevent the Tamils in the North from voting," Mr. Sirisena said.
(Yohan Perera)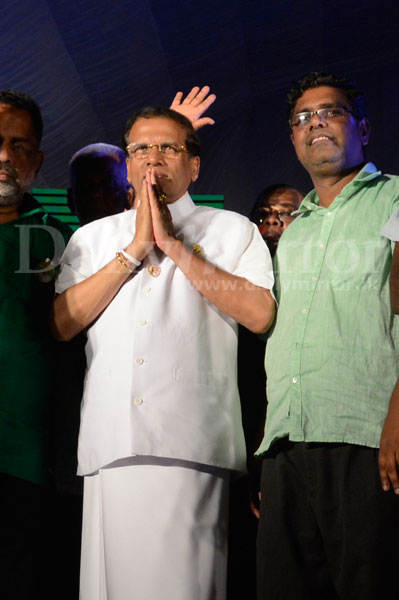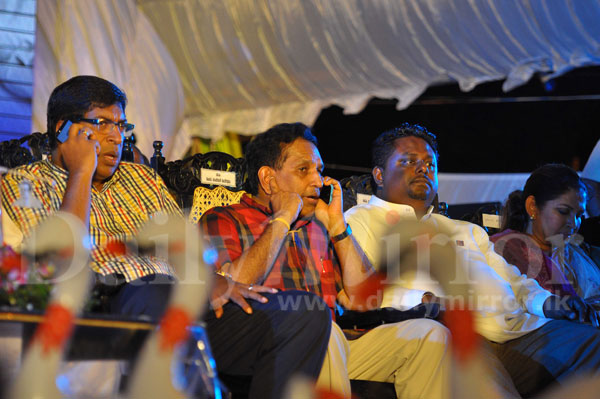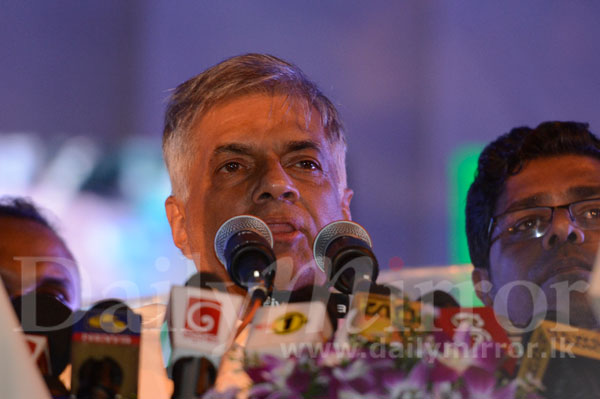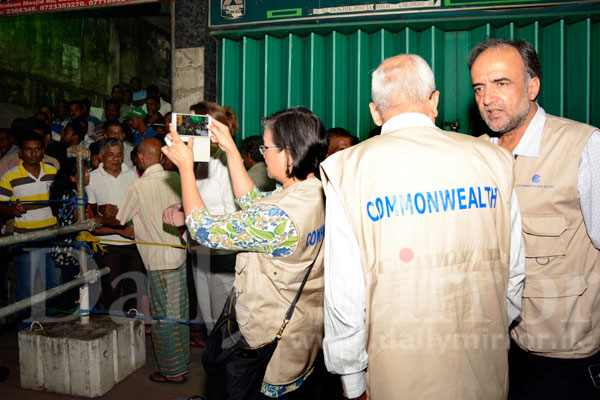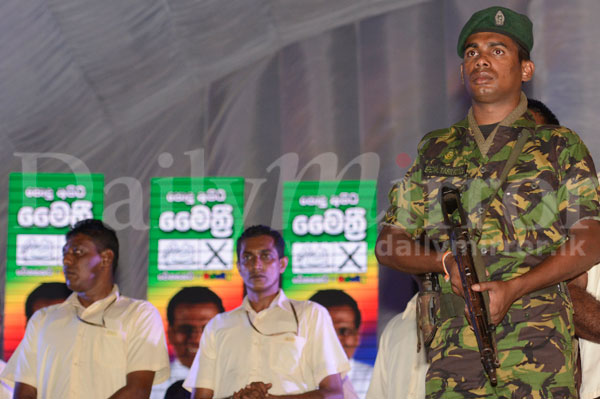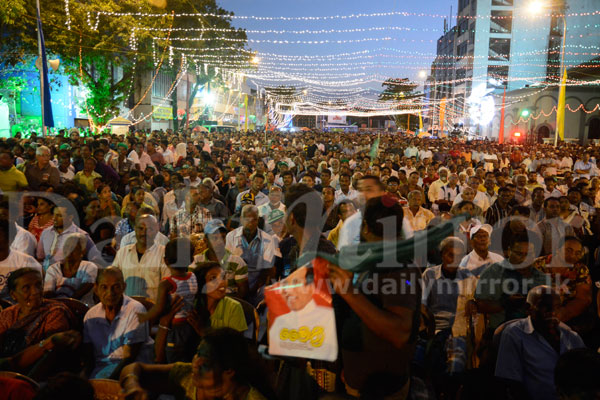 Pix by Pradeep Pathirana