---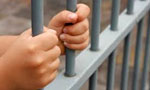 The three Sri Lankan fishermen sentenced to death after they were found guilty of drug-trafficking charges will continue to remain on death row, despite the release of the five Indian fishermen, the Justice Ministry said yesterday.
Ministry Secretary Kamalini De Silva told Daily Mirror online that the local fishermen would serve their sentences in keeping with Sri Lankan laws
Five fishermen from Tamil Nadu and three from Sri Lanka were arrested on November 2011 while transporting heroin from India and were sentenced to death by the Colombo High Court on October 30, 2014.
However, the Indian Government had repeatedly pressured the Sri Lankan authorities urging that the five Indian fishermen by released.
President Mahinda Rajapaksa using the powers vested in him ordered the release of the five Tamil Nadu fishermen on Wednesday.
They were handed over to the Indian High Commission to be sent back to India.
The Indian media reported that the freed fishermen would not serve any jail term in India.
Meanwhile, Jaffna residents held a huge protest rally yesterday calling for the release of the three Sri Lankan fishermen. (Darshana Sanjeewa)