---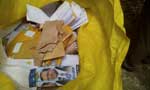 A large number of letters including airmail, ordinary letters, post cards and propaganda material of politicians who contested the recent general election were recovered from an abandoned toilet pit in the Moratuwa post office this morning.
Post Master General Rohana Abeyratne and several senior officials of the Postal Department and the police visited the scene on information from the public and recovered the stock of letters from the toilet pit. Moratuwa Chief UNP Organiser Deepal Rodrigo had also made a complaint to the Moratuwa police in this regard.
They said more than 100,000 letters had been dumped in the toilet pit and that a formal departmental inquiry into the incident would be held and action taken against those responsible. Moratuwa police are conducting a separate investigation.
(Indika Manoj Cooray and Kusal Chamath)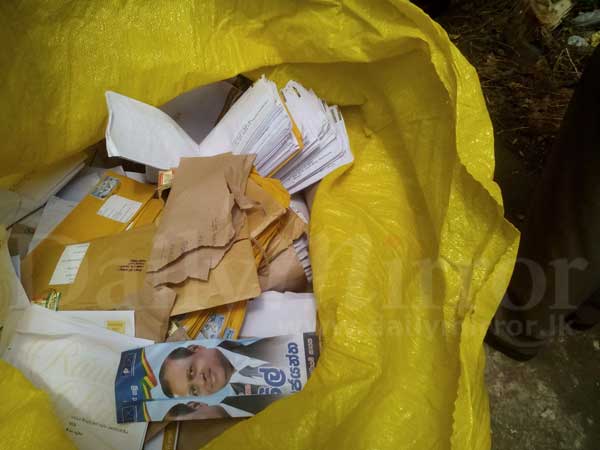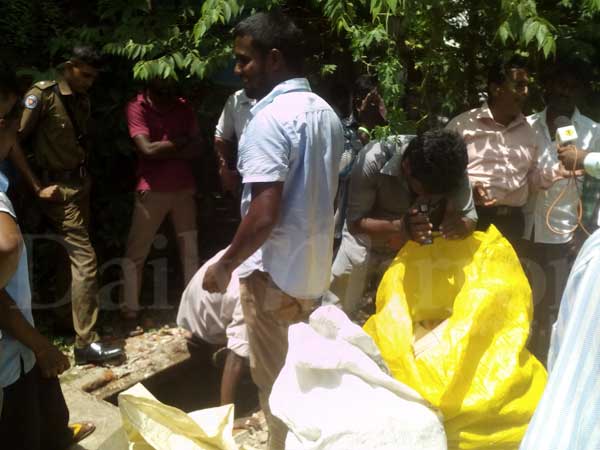 Pix by Indika Manoj Cooray