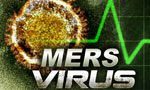 All Sri Lankans including migrant workers in South Korea were safe from MERS (Middle East Respiratory Syndrome) virus that had an outbreak in that country, Bureau of Foreign Employment said today.
Sri Lankan workers in South Korea and relatives of them are advised by the Bureau of Foreign Employment not to have unnecessary fear because S. Korean government had taken every step to prevent the spread of the virus.
Minister of Foreign Employment Thalatha Athukorala advised Lankans in S. Korea not to leave their work places nor try to return to Sri Lanka due to the MERS outbreak.
Sri Lankan workers were requested to wear a face mask all the time, avoid staying at crowded places, avoid touching animals specially camels, abstain from eating camel's products such as camel milk and camel meat and abstain going to night clubs.
She said since the virus infected from the camels to humans, it does not pass easily from person to person unless there is close contact such as providing clinical care to an infected patient.
She said since the locals were safe at the moment, they would be given preventive measures to protect from the virus.
"We have educated Sri Lankans, who expect to go to South Korea with preventive medical instructions to follow, when they are there. Through relevant health officials, they were given necessary instructions and we will be vigilant on health situations of them continuously," Ms. Athukorala said.
Meanwhile, Bureau of Foreign Employment informed Sri Lankan Embassy in South Korea – (02) 735 2966/7, MERS urgent phone line – 0437197777, Korea Tourist Organisation urgent phone line 1330 or www.cdc.go.kr web site are available for any further inquiries on the MERS virus.
(Piyumi Fonseka)