---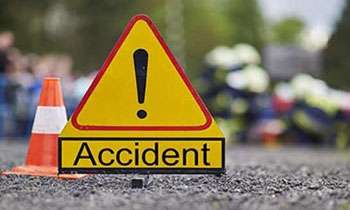 At least 60 passengers, including a Buddhist monk and a Bhikkhunī, were injured when two passenger buses collided head-on at Gokarella on the Dambulla - Kurunegala Road today, the Police said.
One bus was bound for Embilipitiya from Vavuniya and the other to Jaffna from Embilipitiya at the time of the accident.
The two buses belonged to the same owner. The accident occurred when one bus tried to overtake another vehicle.
The Police said 20 passengers, including the drivers of the buses, had sustained serious injuries.
The drivers, as employees of the same bus operating company, are found to be buddies, according to the police.
The injured passengers were rushed to the Polgolla District Hospital and Kurunegala Teaching Hospital.
Gokarella Police said the accident had occurred due to the negligence of the two drivers, who had driven the buses making mockery with each other.
The Police are conducting further investigations. (Sheain Fernandopulle, Kanchana Kumara Ariyadasa and M. Bahardeen)
Video by Kanchana Kumara Ariyadasa