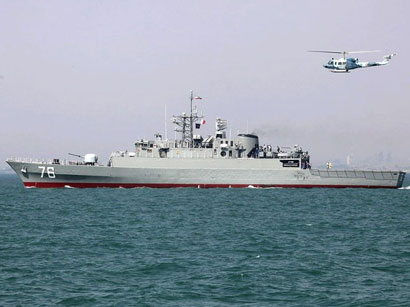 The Iranian Navy's 33rd naval fleet has docked at the port of Colombo in Sri Lanka as Iran seeks to expand its naval presence in international waters.
The Iranian flotilla, consisting of the Bandar Abbas auxiliary ship and Naqdi destroyer, arrived at the port, the largest in Sri Lanka as well as in south Asia, Monday morning after travelling approximately 5,000 km, Press TV reported.
The flotilla, which had been dispatched earlier this month on a mission to protect shipping lines in the area, is scheduled to stay in the port for three days.
The flotilla managed to identify more than 120 military and non-military units through interception, electronic tracking and visual surveillance during the voyage.
Visiting senior naval officials of Sri Lanka is among the programmes of the naval forces on board the flotilla.
In recent years, Iran's navy has been increasing its presence in international waters to protect naval routes and provide security for merchant vessels and tankers.
In line with international efforts to combat piracy, the Iranian Navy has also been conducting anti-piracy patrols in the Gulf of Aden since November 2008 to safeguard the vessels involved in maritime trade, especially the ships and oil tankers owned or leased by Iran.
(nerve)