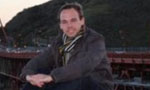 The Germanwings co-pilot who crashed his plane into a mountain killing himself and 149 people on board was receiving psychiatric counselling right up until the time of the crash, it emerged today.
Andreas Lubitz locked the pilot out the of the Airbus A320's cockpit before setting the plane's controls to descend into a rocky valley, French prosecutors revealed yesterday.
As well as having been signed off from training with depression in 2008, it was reported this morning that Lubitz had continued to receive mental health support up until this week's crash.
The 28-year-old was also in the middle of the 'relationship crisis' with his girlfriend in the weeks before the crash and may have been struggling to cope with a break-up, German newspaper Bild reported.
It was claimed this morning that the couple may have previously been engaged to be married next year.
New information about Lubitz's life emerged just hours after police investigating the disaster began a four-hour search of his flat, which he is said to have shared with a girlfriend. Officers found 'evidence of mental illness' but no suicide note, Der Spiegel reported.
Yesterday, the boss of Germanwings admitted Lubitz had slipped through the 'safety net' and should never have been flying. It was also revealed that the fitness fanatic had suffered from depression and 'burnout' which had held up his career.
He reportedly received a year and half of psychiatric treatment and was at one point recommended to be examined by a doctor before flying.
But, incredibly, he passed his psychological assessments and was later considered fit to fly.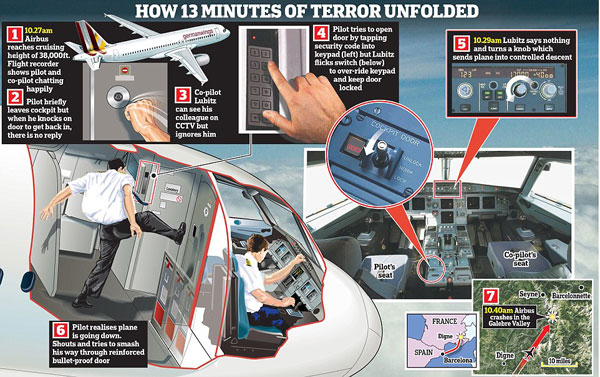 (Daily Mail - London)