---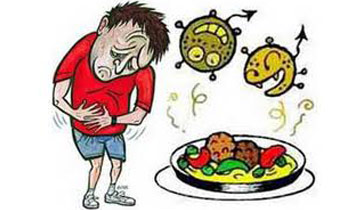 Three persons died and 203 were hospitalized due to suspected food poisoning at a ceremony held in Wanagamuwa Jumma Mosque in Eragama, Ampara on Thursday, police said.
They said the annual festival of the mosque was held on Wednesday with about 5,000 people attending.
Afterwards, a large number of attendees who had consumed meals at the ceremony had started visiting hospitals in the area seeking treatment.
By yesterday evening, 120 persons out of 203 who had sought treatment were discharged.
The officers conducting the investigations visited the scene and took samples of rice that was cooked for the festival.
They had found about 1,000 Kg of rice and seven heads of Cattle that were slaughtered.
The investigation team had found that the Mosque had not obtained approval from the PHIs for animal slaughtering. (Chaturanga Pradeep and Wasantha Chandrapala)