---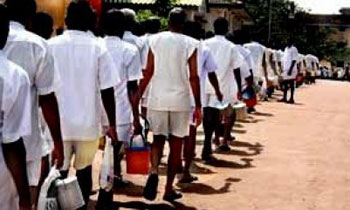 President Maithripala Sirisena has given his consent to commute deaths sentence to life imprisonment on 60 condemned prisoners on account of the 69th Independence Day.
This follows a recommendation made by a committee headed by retired Supreme Court Judge Nimal Dissanayaka appointed by the Ministry of Justice.
The Nimal Dissanayaka Committee was appointed to review and report on death row prisoners and whether their death sentence be commuted to life imprisonment. Accordingly, the committee has recommended to spare the life of 60 prisoners who are on the death row and to commute the death sentence to life imprisonment effective from February 04.
Other members of the committee are Additional Solicitor General Wasantha M. Bandara, Professor of Social Sciences of the Colombo University, Siri Hettige, Specialist in Psychology, Dr. Niel Fernando, Senior Lecturer, Prof. of Criminology of the University of Sri Jayawardepura, Udaya Kumarasingha, Commissioner General of Prisons M.M.N.C. Dhanasinghe and former Commissioner General H.G. Dharmadasa.
The death row convicts will be considered for parole only after they served a minimum sentence of 20 years and their pleas for any relief will be referred to the parole board once in four years after that.
Former Justice Minister Rauff Hakeem also appointed a committee headed by Justice G.W. Edussuriya retired Judge of the Court of Appeal to make recommendations for the Commutation of the death sentence to life imprisonments.
This is the first time such a large number of death row prisoners receive a Presidential pardon sparing their life. (Sandun A Jayasekera)